There are few things similar to island hopping while on your travels. When in a country that contains a chain of islands, visiting each island offers its own unique experience. Also, the experience of traveling from island to island may have a pirate effect. Meaning you might feel like a pirate, or is that just me? Either way, there are tons of places to hop from island to island to drink and plunder. Here are three great spots to do just that.
About 1,400 islands are part of Thailand, so you might imagine island hopping could take up a good portion of your trip. There are two great places to plan an island hopping adventure when in Thailand, Phang Nga Bay and Southern Andaman. When in Phang Nga Bay, a great anchor point for your island hopping travels is Koh Yao Noi. From here, there are several day trip options. You can take either a speedboat or a long tail boat to cross the bay, which is beautiful, to Koh Hong Island. This is usually the last stop. I would recommend landing at Ao Thalane because from there you can move right into Island hopping in the Southern Andaman. For longer trips its good to start at Krabi town, going to Koh Jum next and then to Koh Lanta. For shorter trips, start at Koh Lanta. Its good to spend a few days in Koh Lanta to take in the atmosphere. There are also some great excursion, like snorkeling at Koh Rok. There are several islands to travel to before ending your trip such as, Lao Liang, Koh Lipe, Koh Bulone, or Koh Sukhorn. As always this was just a recommended path for your journey, when it comes to island hopping you can really go wherever your heart desires!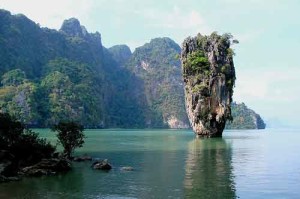 Britain and France
Britain and France are both popular sites for backpackers to travel through. Between Paris and London and wine and beer, it is easy for a backpacker to overlook the Channel Islands. These islands can be an awesome get away from the busy cities and offer a unique experience in and between these countries. People live on the islands of Jersey, Guernsey, Alderney, Sark and Herm. Taking a ferry to and between all of these islands is recommended as each is self governing, making them all a but different. You will have options of relaxing on beaches, visiting haunted castles, finding remnants of WWII or trying to take an excursion to explore one of the many uninhabited islands. Booking a tour guide and tour for these trips can be expensive. If you have the funds for it then it may be worth it to save the hassle, but I always recommend looking into planning it for yourself and making your own itinerary. You can save some money and have more freedom to do as you please! This could also be a fun way to move from France to Britain (or vice versa) while on your backpacking adventure.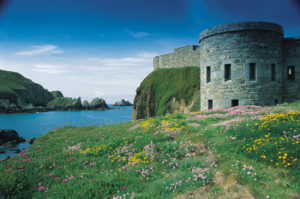 Sweden
The archipelago of Stockholm is made up of about 30, 000 islands. This gives a person literally tens of thousands of options when hopping these islands. The best way to island hop as a backpacker is to get a ferry pass from Waxholmsbolaget. You can get a week long pass for around $65 USD or a month long pass for about $110 USD. Choosing which pass to buy all depends on how ling you wish to stay out and hop around. Waxholmsbolaget also offers a pamphlet with suggested routes and attractions to see. Vaxholm and Sandhamn are two great spots to hit for nightlife and a good party. These two spots are frequented by the Swedes and visitors alike. While I tend to enjoy places more off the beaten path, I also love places that love to party. Many of these islands have great beaches, hiking paths, and woods to explore. The furthest out that Waxholmsbolaget will take you is Rodloga. When staying at Rodloga you must have your own tent to camp. It is the only sleeping option on the island. It is highly remote with no electricity, making it one of the few places a backpacker can go to truly escape the mainstream grind. This archipelago offers such a variety of things to do that I would find it hard to skip when on your travels.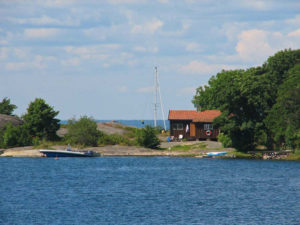 –Nick