A trip to Italy won't be complete without a visit to its revered fountains and a taste of its magnificent foods. I hate to be biased but what I say is true – the best fountains in all of Italy can be found in Rome. Be it the Trevi or the Bernini, Rome houses all the goods – fountain-wise. Can't say the same about food though; because although Rome has some really good food, there are other places in Italy where you can get your fair share of Italian food other than the much famed Rome.
So let's talk Fountains.
Of course, there's the Trevi. Everyone knows that. It's a Baroque masterpiece that draws in a lot of tourists every year. The tourists throw coins in it to wish for all kinds of things but basically, to ensure a return trip to Rome.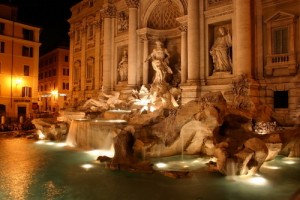 There's also the Bernini Fountain, it's also beautiful with the sculptures made by Bernini himself. But although he has sculpted several sculptures in the city, the most famous is the Four Rivers fountain.
But what holds the seat of honor for me when it comes to fountains is the Fontana delle Naiadi, or the Fountain of the Nymphs. More than anything, I feel that way because I am basically enchanted by the mythological creature that is the nymphs.
All of these three can be found in Rome. However, when we talk of food, there's so much more to Italy than just Rome.
For instance, the Caffe Quadri in Venice. The exterior of the whole establishment is very much authentically Italian, that it draws in so many visitors each year. But the one place you should actually go to when we talk of food is the Caffetteria Bellavia in Naples.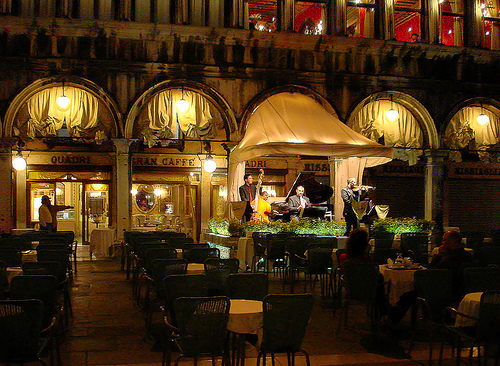 It is located just off the Plaza Amedeo, it houses an array of specialty coffees and liqueurs. It also has some killer chocolates to boot.
So next time you're in Italy, try going to more than just Rome. You'd be surprised at what you find.