Some people are born with itchy feet and can't resist an adventure. Most backpackers don't mind where they end up – as long as it's someplace new. However, for young people with a passion for traveling, it's hard to get away when still at high school.
As an aspiring traveller, you don't need to wait until you've left home to jet off round the world. Volunteering abroad on projects specially designed for 16-19-year-olds gives you a taste of a new culture without interfering with your studies. Taking place during the summer and lasting from two weeks to one month, take your first steps towards becoming a world traveller while helping the community and improving your own skills.
Here's a small selection of places you can visit and volunteer in. Visit the Projects Abroad Canada website for more information on how you can get involved.
India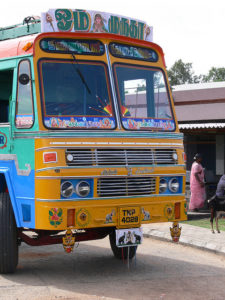 India has always enticed travellers, thanks to its intoxicating blend of sights, smells and experiences. It's a place that has to be seen to be believed; the poverty can break your heart while Hindu festivals will raise your spirits.
Make a real difference in this country while simultaneously getting a taste for the medical profession. If you're interested in becoming a nurse, spend your summer in India and learn basic skills that will kick-start your career.
Morocco
Perched like a crown on top of the African continent, Morocco is where Europe and the Middle East collide. Like the bustling souks of Marrakech, the country is a melting pot of different cultures and traditions. Although hot and hectic, Morocco is frequently cited as a dream destination.
Arabic is the main language here, although French is also widely spoken. While helping out in care centers in Rabat, you'll have the opportunity to learn one of these languages. There'll be plenty of opportunities for practice, too, as you'll stay with a local family.
China
Making its mark on the world stage, China is set to become a superpower to rival the West. When you go the cities, you're greeted by modern structures of metal and glass – but tradition still plays a vital role in society. Travel around this gigantic country and you'll encounter ancient palaces, gigantic Buddhas and historic villages that time left behind.
Wannabe law students can gain first-hand experience at Chinese law firms while finding out more about China's fascinating culture. You could get an insight into international business from the point of view of an ever-evolving nation – and see a few pandas while you're there too.
Fiji
Many dream of escaping to an island paradise. Lying far out in the south Pacific Ocean, the island nation of Fiji is the ideal destination for rest and relaxation. However, it isn't all about palm trees and sandy beaches.
Fijians are just as inviting as the landscape. Their laid-back nature makes you feel instantly at home. As a student volunteer abroad you're in a great position to give something back to the community by caring for disadvantaged children.
Nepal
Sandwiched between China and India, Nepal watches over Asia from the Himalayas. Backpackers require a comfortable pair of walking boots, and the trails through the mountains reveal staggering scenery round every bend. Thrill hunters can get their kicks from rafting down the turbulent rivers or climbing up the rocky cliffs.
However, a more sedate trip around the temples is still well worth the trek. Spend time in the historic area of the Kathmandu Valley. Steeped in culture and tradition, the area can be explored by anyone on a placement in a local school or orphanage.