Name: Theodora Sutcliffe
Age: 38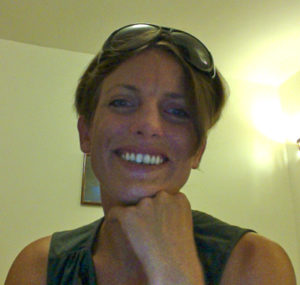 Travel Blog: EscapeArtistes – http://escapeartistes.com @escapeartistes facebook.com/EscapeArtistes
How long have you been travelling?
Coming up for 1000 days!
What's been your route?
Confusing. We spent most of our first two years in Asia and Australia. This year has been about the Middle East and a bit of Europe, with a stop back what used to be home in London.
What's your favourite and least favourite country?
Of all the ones I've visited in my life? I'd say The Gambia is my least favourite, in terms of a mass tourism nightmare corrupting a local culture, and Indonesia is my favourite, for its size, diversity and beauty.
What's been the most awesome travel experience you've had?
Too many to choose from! Diving an undersea volcano? Trekking for days to find hunter-gathering nomads? Horseback riding through the snow for three days in Tibet? Camel-trekking to a deserted beach to dive, sleep on the beach and dive again in Egypt?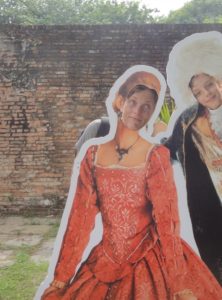 If you wish you knew something when you started traveling, that you know now – what would that be?!
Countries and regions take time to explore and longterm travel requires downtime: you can't knock off a country every couple of weeks and even keep your sanity, let alone have meaningful experiences.
What was your weirdest travel experience?
A séance at an Indonesian politician's mansion, where he introduced me to the ghost of a 1000-year-old tribal king. My son, Zac, wasn't allowed in because his attitude wasn't right.
How much have you spent on this trip and how long has it lasted?
We've been going almost three years. I work on the road so spending tends to match or slightly exceed my earnings. I honestly couldn't tell you what we've spent, but for the first year our budget was $50 a day excluding flights.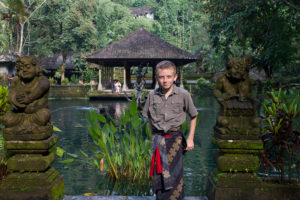 Where to next?
I'm currently in Girona, Spain. I go back to Greece to pick up my son, from Greece to Istanbul, Istanbul-Bali, Bali-KL, KL-Nepal, Nepal-northern China and then Mongolia and some 'Stans. TBC.
What advice would you give to any Aspiring Backpackers?
Just do it. Don't spend your time planning things and dreaming, just get up and go.