Being a backpacker can get messy and a little hectic. Ok, to be honest it can be very hectic. One of the most hectic parts is the fact that you need to live out of a backpack. This requires some tough decisions on what makes the cut and what has to stay home. For a female perspective on packing check this out.  Here is another article on what not to bring.
Passport and Money
Seems too obvious to be on the list, but you would be surprised what people forget. Without your passport you really can't get anywhere, so don't forget it. As far as money goes, I like to say have plastic for an emergency and cash for everything else. I like to carry my cash in the bottom my front pocket. If its semi difficult for me to get it out, there isn't anyway someone else is getting out 😀  Another good strategy is to split your cash up and keep it in different pockets and places.
When it comes to clothes you should try and be as strict as you can. Clothes take up the bulk of your space and mean less room for everything else. For colder weather, I'd bring one sweatshirt or jacket. These can be worn your whole trip and on the plane (cuts down on the size of your carry on). Bring what you think is the bare minimum for shirts, you can usually get away with a lot because they generally don't take up much space. Also, jeans can be re-worn (sorry if that sounds gross but its the truth!) The only place I won't make concessions is underwear. Bring as much as possible and then another couple of pairs. Flip flops are always good to have also for the bathroom of the hostel and when you're just lounging around.
Toiletries
Make sure you have deodorant, toothbrush, toothpaste, floss, q-tips (I love clean ears), shampoo and soap. What can I say, hygiene is important at home and on the road. You can get a lot of these things travel size, also make sure you check airline regulations on what sizes are and aren't allowed. Its usually about 3 oz., but always good to double check.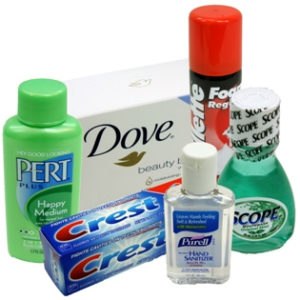 Tickets and Maps and Reservations
Always have your tickets, for plane or train or bus or however you're traveling. I like to print my tickets out before hand in case you need to make a last second dash to your ride and don't have time to wait in line for your tickets. Also subway maps and city maps are always good to have. You can always find these at kiosks on the street, in terminals, or at your hostel. Speaking of hostels, you should always have the name and address of where you're staying jotted down and in your bag too =)
Camera
Its always good to have something to capture the moments and sights. Even though pictures won't and can't do most of what you're going to see justice. Also nothing beats taking a silly picture with some friends in front of historic monuments.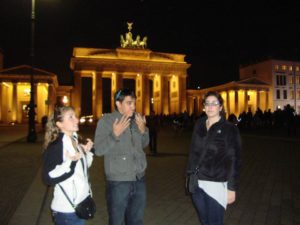 –Nick