Budapest is an awesome city that makes for a great stop on any backpackers trip. To me it has everything you need: history, culture, architecture, beautiful views, great food and wine and some free stuff. Do I need to write anymore?
Take a Danube Cruise
There are several boats that run cruises around the Danube bend. These offer a great way to see the city from all different angles. It makes for a really awesome panoramic spread. These cruises are also a good segue into my next advice for visiting Budapest. Leave Budapest.
Szentendre
Szentendre is just outside of Budapest and boats run there regularly. This town was set up in the 17th century by Serbs fleeing Turkish rule. The mediterranean culture that the Serbs brought to Szentendre is still intact today. Every summer from June till August there is a summer festival. During this festival many artists and musicians show up to play and hear jazz and folk music and sing and dance. Its basically a giant Hungarian party with a some Serbian flavor added to it. There are tons of museums and galleries in the town that you can visit, like the Dobos Chocolate Museum where you can have the famous Dobos torta which is a layered chocolate cake topped with caramel. I could eat that then die a happy man.
The Central Market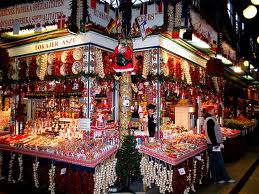 This is a place that everyone in Budapest should visit. I'm a major proponent of markets to being with and the Central Market is one of the best there is. Its a great place to get some food the way locals do. The foods and spices usually pretty cheap, and you can always haggle at a market. I think thats one of the best skills to have as a backpacker. I can't even begin to imagine how much I've saved off of pure good old fashion street haggling. Theres a wide variety of foods, sausages, different meats, cheeses, fish, fruits, and veggies. Theres also some clothing, handicrafts, and other homemade goods like chess boards. You can go the market on Monday from 6-5, Tuesday to Friday from 6-6 and Saturday from 6-2. Sundays are a no go my friends. If you don't want to venture at this alone, there are tours available (although I would save the money and buy some cool stuff).
Historic Sites
There is no shortage of history in the largest city in Hungary. The Lenin Statue in Memento Park is one of the biggest attractions Budapest has to offer. Fascism and communism played major roles in the shaping of Budapest. There's a museum of terror that offers a unique view into the major roles that both political systems played in the city. Like many cities in Europe, Budapest at one time had a large Jewish population. There is a Jewish Museum in the city thats located across from the Great Synagogue. Both are great to hit while in the city. I enjoy attractions like this because I find history important, its a great way to gather an understanding of what we have today. To understand the present, you have to know the past. Now that I got deep for a second, lets move on.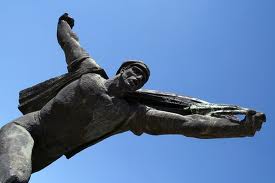 Wine and Beer
Hungarians love to drink. There are wine and beer festivals in various months throughout the year. That makes this city favorite for us here at Aspiring Backpacker, you know we love our wine and beer. One of the wines you have to have is from Eger, a wine region just outside of Budapest, its called Bull's Blood. Thats because they put the blood of the bull in the wine to give it a certain flavor and consistency. I made that last part up, 100% of it. But there is wine called Bull's Blood. It is a town favorite and shouldn't be missed.
Budapest has way more to offer than anything else I could write. Theres museums, art galleries, cafes and tone of buildings you can walk to the top of to get the best possible view of the city. So get out there and let me know what you think!