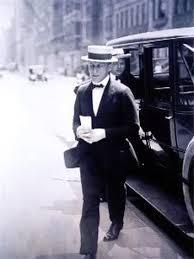 The word of gambling is full of resonant events that can definitely be published on the first pages of various magazines and newspapers. If you are interested in this topic and wish to know what scandals happened in the XX century, then keep reading further.
The murder of Arnold Rothstein
In November 1928 a famous gangster was killed in one of the most expensive New York hotels. Arnold Rothstein was a king of gambling as well as a professional player with a nickname "The Brain". Police thought that the main motive of this murder was a huge poker debt that a gangster refused to pay off. Once, playing poker with friends, Arnold managed to lose 20.000 dollars. He got up from the table, was making jokes, laughing, and even singing songs. His friends got angry but the club's owner persuaded them saying that Rothstein would definitely return the money. Yet the gangster even didn't think about it, since he thought that the rivals were cheating. Gamblers started putting pressure on a club's owner and he had no choice but to organize a meeting between Arnold and people he owed money to in one of the New York hotels.  As soon as Rothstein opened the door, an unknown man shot him dead. In a few days, police officers arrested the owner of a club and several bandits, who had been playing with Arnold. But all of them had an alibi, that's why were left off. Nobody still knows who killed a famous gangster.

Jack Straus and "Chip and a Chair"
In 1982 Jack Straus won WSOP using only one game piece that he found on the table. Jack thought that he would lose, that's why he went to the limit and made a bet for the last $500. He got great cards, which made him an international poker champion. In such a way, there appeared a phrase – "Chip and a Chair", which means that if a player has only one dollar, then he/she can win.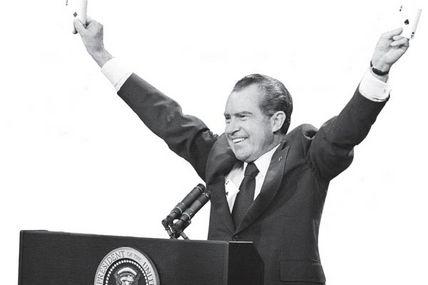 Poker in the life of Richard Nixon
It is a well-known fact that Richard Nixon- 37th US president financed his election campaign thanks to the money he won playing poker. Nixon was a professional poker player and has won more than $10.000 that he invested in an election campaign. Despite that fact that Nixon's rival considered to be a frontrunner, Richard entered the House of Representatives with 14% advantage.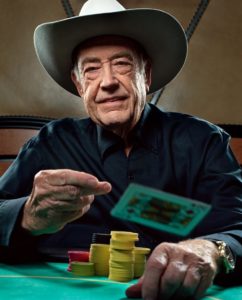 Doyle Brunson's fortunate hand
Two years in a row, to be precise in 1976 and 1977 a famous poker player Doyle Brunson has won on an international poker championship with the following combination – twos and tens. One would think that it is impossible to win with a weak hand, but Doyle proved that the most important is to believe in a winning outcome and never give up. Since that time, poker players call this combination "Doyle Brunson".
Nowadays there are lots of traditional as well as online casinos, where gamblers can easily play free slot machines with free spins or any other favorite game.