With its diverse landscapes and bustling modern cities, Australia remains at the top of many travelers itineraries. This country in the Southern Hemisphere boasts an abundance of wildlife and some of the world's top natural wonders, including the stunning Ayers Rock. But when is the best time to visit Australia?

Image from Wikipedia
Spring
Australia's spring runs from September through November and is generally characterized by warm weather, although this will depend on where you travel in the country. Spring is a great time to visit for many travelers who want to explore metropolises like Sydney and Melbourne, two of Australia's largest cities, because the temperatures are slightly cooler than during the winter. However, this is one of the most popular times of the year to visit for international visitors, meaning hotel suites are often busy and tourist attracts sometimes experience long lines. If you're looking for the best hotels and flights to Australia, use a price comparison website, where you'll be able to compare and contrast different services in one place, saving you time, hassle and cash.
Summer
Summer is the warming time of the year, running from December through February, unlike in the Northern Hemisphere. During this time, the weather is hot in many places of the country, especially in the north. However, this means it's a great time to explore the great Australian outdoors. There are plenty of things to see, do and experience during the summer in Australia, including beaches and sprawling national parks with lots of wildlife and activities for the whole family. Some of the most popular attractions during this time of the year include the Great Barrier Reef.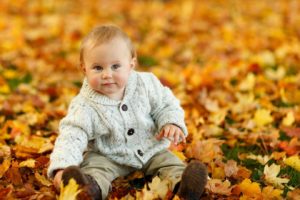 Image from Ninemsn
Autumn
Autumn or "fall" runs from March to May and is known for being relatively cooler than the summer months. However, again, this will depend on where you travel to in Australia. For many people, this is the best time of the year to visit as many of the country's tourist attractions are less busy. You might also want to visit the Outback during the Autumn because it will be cooler than in the summer.
Image from TheCanvasFactory

Don't forget about Australia's cities, too. Sydney, the country's largest, is renowned for its cultural scene, with a plethora of museums, galleries, shops and eateries to explore. It's also home to iconic landmarks like the Sydney Opera House. Melbourne is a vibrant, contemporary city which has a huge music scene, making it a great place to visit for many. Then there's Canberra, Australia's capital, which is home to government buildings and is surrounded by beautiful countryside. Other cities include Perth on the country's west coast, Darwin, and Adelaide.

Winter
Finally, winter runs from June to August and is the coldest (or mildest) time of the year. This makes it a great time to visit for people who don't like scorching temperatures. Winter also attracts plenty of tourists from the Northern Hemisphere who are traveling on their summer vacation. Plenty of people visit Australia's beaches in the winter, which are some of the best in the world. Temperatures remain mild and sunny in many parts of the country, luring travelers from many countries.