Do you wanna work and travel? Just think of it: living in a foreign country earning the local currency, so you can go play and explore in your off time. Lots of travelers have this dream of moving abroad and working whatever jobs come their way in order to pay for their travels. But this dream can only become a reality if you have an actual plan to follow! The fact is, there are plenty of opportunities to find work abroad, and Australia is a great country in which to do it. Learn more about how you can find a job here and get paid to travel!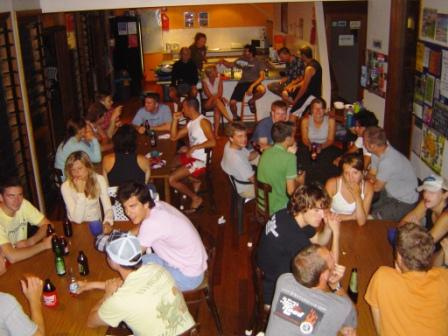 Hostel work
As you travel around, you'll find that plenty of hostels around Australia are open to trading some hours of work for your accommodation, and occasionally even some pocket money. You might even get meals or drinks thrown in with that as well! Hostel work usually involves some reception, cleaning, cooking, bartending, or some combination. You'll get the chance to meet and hang out with fellow travelers, and have plenty of time to enjoy the local area. This can be a great option as accommodation in Australia isn't always the cheapest.
Seasonal work
Lots of backpackers come to Australia to do seasonal work like fruit picking, because the pay is great and they can save up money quickly for their travels. As long as you're willing to get your hands dirty, you're a fair candidate! You don't need any experience for this type of job, just enthusiasm and a love of the outdoors. And there's no contract or commitment- generally you can just work however many days, weeks or months suit you and then move on. Don't forget to wear your bug spray when you're out picking fruit all day. You can pick up some great bug repellent from The Locals to protect you if you go for this type of job.
Teaching English
Just because English is the native language here, doesn't mean you can't find work teaching if that's what you love. You can get certified to teach English at one of the TEFL or TESOL schools in Australia, then find work at a local language school. A classroom certification course is far superior to a certification online, so get the experience you need and you can start working in a fulfilling teaching job with kids or adults.
Bartending/serving
If you like a fast-paced job with great potential for extra income through tips, a job in the food service industry might be for you. And since there's such high turnover, you can easily find this type of job in Australia on your travels. Ask around at hostels or other backpackers to hear about any openings. The minimum wage here is higher than many other countries, so you'll make more money in this job than you might at home. Plus, it's a great way to get social and meet other travelers and locals.