New York City: the Big Apple! This city is larger than life, somewhere that you can experience anything your heart desires. Whether it's take-out at 4 am or a dramatic Broadway musical, glittering lights, international culture or anything in between, you can find it in New York. This city also has some of the best shopping in the world. While you're here, you absolutely must browse some of the incredible shopping strips that will leave your jaw on the floor with all they have to offer. If you don't have much money to spend though, it can be a frustrating to see all of the amazing products! You may have to sit on your hands to avoid blowing through your budget. Check out the comparison between different cities when it comes to shopping and quality of living. It's not always fun to stick to window shopping, but there are actually some tips you can follow so that you can enjoy shopping while sticking to your budget. Read on to find out more.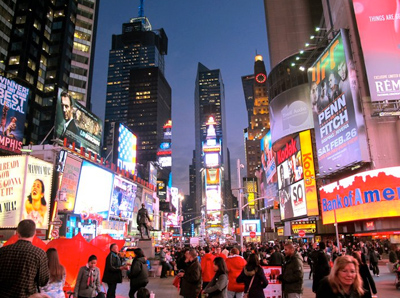 Century 21
Everyone knows that New York is all about fashion. You see it, hear it, breathe it here! Everyone is wearing the latest styles and trends, and while you're here you might get swept up in the craze. But if you can't afford to shop on Rodeo Drive, head to a Century 21 store. They have many locations but one of the best is at Lincoln Square. Here, you can get name brand items for ridiculous prices. For example, they have Steve Madden shoes, Guess purses and even a Casio watch all for under $50 each. These are major deals in NYC!
DSW
Shoe fashion is all the rage in NYC. You'll see people wearing the newest styles and trends; you literally can't overdress here when it comes to shoes. Stilettos are out at all times of the day and at night the stops come out. So you'll really want to keep up when it comes to your shoe wardrobe. Head to DSW, or Designer Shoe Warehouse. They'll keep you fitted in designer brands without breaking your budget. Most of the shoes here are under $100 so you'll be happy with the price and you'll look great.
Forever 21 and H&M
These two stores are mixed in within the other stores downtown Manhattan, but here you can score some serious deals on some seriously stylish clothes. They are great places to shop for fun clothes and accessories that you might want to buy on a whim for a fun night out. And the Forever 21 in Times Square is open till 2 am so if you get that midnight shopping buzz, you're in luck!
Loehmann's
When you shop at Loehmann's, you can be sure you'll get a discount. At this store they will actually hand you coupons when you enter the store! They have lots of nice items that you'll find very fashionable to fit in with the New York trends.