This summer, are you planning a holiday in the sun? Spain again, or perhaps the Algarve? Why not do something different this year and treat the whole family to the holiday of a lifetime in Florida?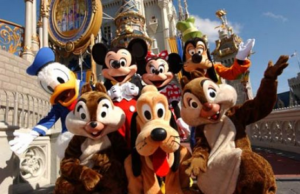 Booking your tickets before you set off is one of the most straightforward timesavers available and can also save you precious holiday dollars too if you book far enough in advance. Many vendors offer price reductions and special offers if you book tickets together too, so bear that in mind when purchasing your Florida Tix.
Aside from the fun-filled activity extravaganza that is Walt Disney World, Florida has ten more huge amusement parks to dare and delight. From the little kids' construction paradise that is Legoland Florida to Busch Gardens in Tampa Bay and the incredible Universal's Island of Adventure, there is so much to see and do you might be hard-pressed to fit it all in.
This is precisely why creating a schedule for you and your family to follow is fairly imperative if you want to make the most of your holiday. Booking your theme park, SeaWorld and Universal tickets before you set off will help to give you an idea of exactly what you want to do while you're way, therefore enabling you to plan your trip around these big excursions.
The flight time might seem a bit daunting at first, but with many first and business class options being made available at reduced rates, you can make your flight a part of the holiday rather than a necessary evil. With plenty of beautiful budget options for your accommodation too, there's nothing to stop you.
Florida is a land of dreams for younger kids, where their favourite cartoon characters come to life, the scariest rides can be dominated and the world's most amazing sea creatures perform stunts so close you can nearly touch them. For adults too it's a beautiful state filled with exciting activities and attractions with year-round sunshine thrown into the bargain. What's not to like?
Trips to places like SeaWorld and Universal Studios are well worth planning ahead for as they will provide you with at least a full day's worth of activities and entertainment. The sheer size of these parks can be a surprise for first time visitors so it's also important to find maps and familiarise you and your family with important locations such as meet-up points in case anybody should get lost.
Between the theme parks and the rollercoasters is another great attraction which can be pre-booked – the NASA Kennedy Space centre. Take your kids to this fully-operational space centre to speak to real astronauts, try our space simulators and view launch pads used to launch actual rockets into space – it's the perfect place to visit for an inspiring and educational day out.
Florida has so much to see and do you will never manage to fit it all in during your first holiday there. What a shame that you'll have to return time and again to finish off your growing 'to do in Florida' list!