The South American landlocked nation of Bolivia has been on my radar for a little while now. South America is a fascinating, exciting, beautiful, fun, and adventurous place that anyone can find a slice of paradise in. If its beautiful and peaceful scenery or a one of a kind thrill you seek out, you can find it in Bolivia. What follows are some of the reasons that you should visit Bolivia. Its a unique place that offers everything from the amazon to deserts.
The first and possibly the biggest draw to Bolivia is Salar de Uyuni. This is the largest salt flat in the world and is maybe the coolest thing you could ever experience. If you can make it to Uyuni after some rain, the entire salt flat becomes the largest mirror you will ever stand on. Since the ground is basically just salt, water doesn't sink in. It's more like pouring water on a counter top opposed to a sponge. There are also tons of wildlife in the area from flamingos to the Bolivian vizcacha (a kind of rabbit). In the center of Uyuni is the Incahuasi island. This a port or sorts where travelers can park their vehicles and relax. Since this is far away from major cities, hotels have popped up in the area. The twist, is that they are built out of salt blocks (due to lack of resources) cut from the ground they are built on. Where else can you stay in a salt hotel?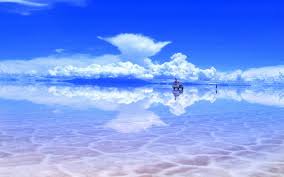 The next biggest draw by my account is the Amazon. This just screams adventure to me. I picture myself just like Indiana Jones trekking through the jungle in search of treasure. Except less danger and the fear of imminent death by nazis or a bare-hand-heart-extracting indigenous tribe. There are canoe tours that you can take which will not only show you the jungle from the water, but the chance to see incredible animals like the pink dolphin, macaws, and monkeys.
Lake Titicaca is another natural attraction that Bolivia has to offer. It is the largest high altitude body of water in the world and home to ancient civilizations and cultures. There are still small island communities on the lake, but these are not your run of the mill island communities. They live on floating islands. Yes I said floating. They are the Uros islands and they have been used as homes for centuries. There is also Isla del Sol to visit where you can find ancient Inca ruins.
For the more urban travelers (I like to get a taste of both) the two cities you can't miss are La Paz (most likely where you'll fly into) and Sucre, the capital. Both offer there own twist on Bolivian culture. La Paz has an amazing atmosphere where travelers can get a true feel of Bolivian street life and daily interactions of the locals. This is a great place to explore different markets and do some bargain shopping. The colorful buildings and vibe of the city are sure to be wonderful. Its counterpart, Sucre, which is also the nations capital which is different but just as magnificent. This is more of an "old" city. There are many churches, monasteries, mansions, and incredible colonial facades. These buildings are white washed, a reason the city became a UNESCO site. Because of this, its mandatory that the buildings be white washed once a year. This is great for travelers because you are always sure to see the "white city" in its best form.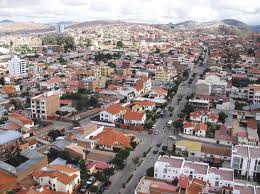 This last one is for you thrill seekers out there. Bolivia is home to the world's most dangerous road. The road is formally known as the North Yungas Road and was once the main connection from La Paz to Cororico, but recently a new safer passage was built. This doesn't stop many adrenaline junkies from riding along 'Death Road' either by bike or by car. The road curves in, out, and around mountains. Many riders start at Cordillera Real in the mountains and end in the Yungas jungle. The twisting and turning road is sometimes only 3m (10 ft) wide and about 600m (2,000 ft) are drops down one side of the mountain. Good luck with that, let me know how it goes!