Almost forty years ago, the German electronic music band, Kraftwerk, released its sixth album entitled "Trans-Europe Express," which included the hypnotic track titled "Europe Endless." The musicians were inspired by former pan-European railway service TEE. Since that time, the unification of Europe and the adoption of the Euro as the common currency has greatly facilitated the crossing of various European borders and eliminated the hassle of the currency exchange. The international railway service in Europe went through several modifications before it became the Eurail Group. However, you can still get the feeling of "Europe Endless" during your journey across Europe, while using the extremely convenient Eurail Pass.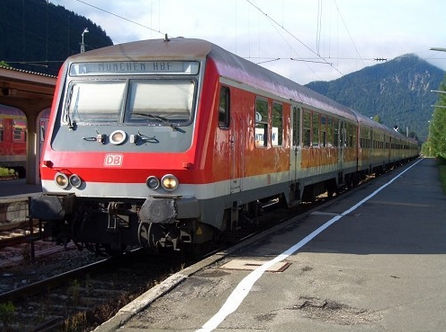 Whether for business or vacation, Eurail Pass would be an indispensable tool for any overseas traveler. It saves you considerable time and money, as you don't need to catch a flight at remotely-located airports or to rent a car, thereby spending your savings on expensive gasoline. Moreover, European towns and landscape are wonderful, and your train trip promises to be an unforgettable experience.
Eurail Pass is jointly managed by the numerous European train and shipping companies from 27 countries, which include all countries of the European Union, except Cyprus, three Baltic states, Malta, and the United Kingdom, while, at the same time, including Switzerland, Serbia, and Turkey. One can easily overcome the distance from fjords in Norway to the Black Sea in Turkey, or reach Sofia, the capital of Bulgaria, from the Giant's Causeway of Ireland, due to an extensive network of Eurail's railways and ferries.
There are four types of Eurail Passes: Global Pass, Select Pass, Regional Pass and One Country Pass. The Eurail Global Pass offers travelers a fantastic opportunity to visit 24 countries, i.e., all Eurail countries except for Montenegro, Poland and Serbia. If you have the funds, it is the most flexible Pass, which allows you to explore the famous European cities in any order you like. The prices for The Eurail Global Pass are divided into three categories: youth, adult, and family, and vary from $591 to $2,127 per person, depending on the class of train and pass validity (starting from any ten days within two months and up to three months continuously.)
The Eurail Select Pass offers you the choice to travel by train or by ferry through three, four or five bordering countries during five to fifteen traveling days, whether consecutively or not. The fare starts at $486 for adult, $245 for child, and $317 for youth, and is a good bargain for savings-conscious travelers.
The Eurail Regional Pass generally allows you to travel to two bordering countries. The package Benelux, however, combines three countries: the Netherlands, Belgium and Luxembourg, while The Eurail Scandinavia Pass includes four countries: Denmark, Finland, Norway and Sweden. There is a great deal of interesting passes of this type: Austria-Czech Republic, Benelux-France, France-Italy, Portugal-Spain, Denmark-Sweden, and so on. The prices range from $178 to $319, with validity ranging from four to ten days within two months.
The Eurail One Country Pass, which is the most economical option, is convenient for those who want to spend their vacation exploring one European country in depth and delve into its history, architecture, and culture. The validity of this kind of pass is one month, and the fare varies from $50 in Slovenia to $240 in Spain. Furthermore, Eurail offers different discount programs, such as 35 percent discounts for travelers under the age of 26, 15 percent discounts for two or more adults traveling together, and a half-off price for children of age four to eleven.
To purchase a Eurail Pass (not to be confused with InterRail Pass, which is intended only for European residents) is a pretty easy undertaking. The Eurail Group has a network of agents worldwide who will consult you and help you make the best purchase. Some Eurail agents operate in North America, such as STAtravel.com, RailEurope.com and ACPrail.com. Have an exciting and safe journey!
Gabriel Obadia is a freelance blogger who writes about making a film dvd for Video Express and Montreal concerts for Shots and Stars.