Last time we spoke with Jade from Our Oyster and she shared some her  fantastic experiences on the road. This week Charles from Don't Worry Just Travel has been kind enough to join us for a bit of Time Out on Tuesday. Read on for some of his cool experiences on the road and advice he gives to any budding backpackers:
Name: Charles Rahm
Age: 38
Travel Blog: Dontworryjusttravel.com (Editor note: Check it out!! you won't be disappointed :))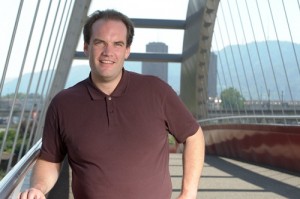 How long have you been travelling?
Certainly for two years, if I take it all together.
What's been your route?
Until 36 I followed the classical holiday travel scheme and travelled through many European countries plus Australia, USA and Canada. Then with 37 I decided it's about time for my year off for travel and I travelled through South East Asia, China and Taiwan and also learned a little Chinese and Thai.
What's your favourite and least favourite country?
My favourite country is Taiwan, my least favourite is perhaps Poland. I got lost there once with my car and noone could help me, because they neither spoke German nor English. It was a little before the time, where everyone has navigation devices or apps.
What's been the most awesome travel experience you've had?
Probably just a recent one. In Burma I was shown around in a Buddhist mediation centre. I was able to speak with the "chief monk". He was very nice and never stopped to smile at me, not for one second. Later a nun came along to explain about her mediation and way of living.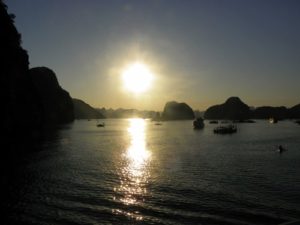 My favourite travel pic: That's such a tough one! How about this one from Halong Bay, Vietnam?
If you wish you knew something when you started travelling, that you know now – what would that be?!
It probably would be meeting the co-founder of aspiringbackpacker.com, Johnny, a little earlier. Because then I would have started my travel blog before my one year trip and not after. Now I have to dig out and refresh many of my memories, which is pleasant, but it's obviously easier and quicker to write articles while travelling.
What was your weirdest travel experience?
Seeing fried tarantula on offer to be eaten in Cambodia. Take the bus from Siem Reap to Phnom Penh and you will have that pleasure too. Maybe you'll try one? I was not that brave!
How much have you spent on this trip and how long has it lasted?
On my one year travel trip I spent 2000 USD per month. Now I travel for less per month. You don't have to fly everywhere if you have time. You can split up the routes to 5 hour trips and visit some less known places in-between.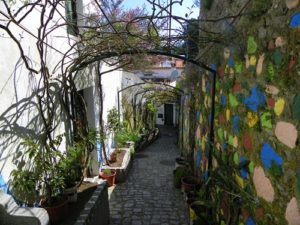 One more favourite travel pic? How about a narrow side road somewhere in Portugal? Visit my blog to find out, where it is. 🙂
Where to next?
I'm in Burma right now. Besides exploring the less known places in Thailand, my next country on the list is Indonesia.
What advice would you give to any Aspiring Backpackers?
Challenge your travel fears! My biggest fear, as absurd as it perhaps sounds, was not to have booked a room in advance, because I was scared, that I wouldn't get a room and would have to sleep somewhere on the road. Now in Burma – in the low season – I never booked a room beforehand and it works! There is always a way. So now I have one fear less to bother with. 🙂
Big thanks to Charles for taking some Time Out to speak to us at Aspiring Backpacker. As always, if you have any questions for Charles about his travels, drop them in the comments below and I'm sure he'll be kind enough to reply 🙂 Also, be sure to check out his site – we particularly like his post on the Temples of Bagan, go and have a look….starting from now.
Happy Travels,
Duff