The frantic pace of city life can really get you down after a while, which is probably why everyone always seems to be working towards taking a holiday. Whether you spend your working hours in an office block, a classroom or a shop, just living in a big city can take its toll. Dodging cars and crowds of people is not for everyone.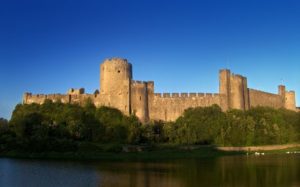 It doesn't matter if you want to escape by yourself, or take your family with you, there are plenty of times that you just wish you could leave the city for a little while and allow yourself to distress, and get a little bit of rest and relaxation, aren't there?
The British countryside has a well-deserved reputation for being a quiet and peaceful place, so it makes sense that when you're trying to escape everyday life you might go deep into the Welsh valleys or the rural villages in Dorset and Norfolk. More and more people are taking their holidays in the UK, and this is not only due to the recession; they know that they're not going to find the same kind of tranquillity in a Spanish holiday resort.
All that remains is to choose what kind of holiday would suit you best. If you don't fancy roughing it in a tent; because let's face it, you can't exactly pamper yourself when you've got to go outside to go to the bathroom; then perhaps a cottage or chalet is for you? http://www.wales-cottages.info offer Welsh cottages in some of the most peaceful places in the country, allowing you to escape from everything for just a little while. Getting some fresh air whilst on a walk through one of the most beautiful areas in Europe is guaranteed to find you rested and rejuvenated, ready for going back to work.