Everyone has their own idea of adventure, some people like to walk on the wild side and take risks, where as others like to explore the unexplored. Regardless of how you like to get your kicks, there is no shortage of things to do when you're on the road! Remember that insurance is important on every trip, if you are planning on doing some adventurous things then get travel insurance from a company like Southern Cross Travel Insurance before you go. Here is a list of some of the best countries to go to if you want to add a bit of that adventure spirit to your trip.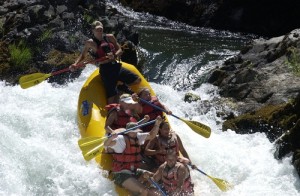 Indonesia
This is a surfing paradise! If you love surfing then head straight to Indonesia. You can even get onboard a boat with other surfing enthusiasts and head out for a week or two to surf to your heart's content. The boat will take you to all of the surfing hotspots, you will be able to surf all day and also go on land to explore the beautiful islands that Indonesia possesses. Onboard the boat you will eat very well because you will have a chef and a guide.
New Zealand
New Zealand has no limit to the amount of adventures you can go on, it is the ultimate destination for any adrenalin junkie! You are able to do everything from extreme sports to hiking or kayaking. You can go sky diving, bungee jumping or go trekking for a number of days through the serene landscape in New Zealand.
The USA
The above two choices are for people that like the warm weather and the sea. If you like to hit the white stuff and ski then the USA is where you should be heading to asap! If you head to Alaska you will be able to go heli-skiing, this is where you go up in a helicopter and jump out onto untouched snow. The beauty of this is that you can only reach it with a helicopter, so you will enjoy some of the best deep snow skiing that the world has to offer. The apres ski is also fantastic, snuggling up in a cosy log cabin at the end of a long day is perfect! If skiing isn't for you then you can also go kayaking or dog sledding.
Where ever you choose to go you must remember that safety is paramount, nothing will ruin your trip more than an accident. Never leave your home country without some fantastic insurance already purchased!