This post may be for thrill seekers only.  An adrenaline rush a thrill I think are two of the coolest things you can experience.  Sometimes the days of a backpacker walking around historic city sites and museums are far from thrilling.  to switch it up and get your blood pumping check out some of these spots below, and remember to hold on for dear life!
Ferrari World, Abu Dhabi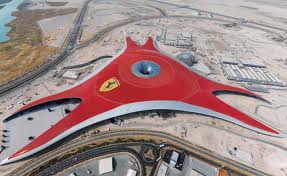 This theme park based in Abu Dhabi and on Yas Island makes for a great travel destination. First and foremost its on an island which is pretty sweet. Also it is home to the worlds fastest roller coaster, Formula Rossa. This coaster takes you 240 km/h (about 150 mph). If that won't get your blood pumping then I don't know what will. The park is also loaded with restaurants and other less terrifying attractions. Like a virtual tour of Viaggio, Italy, the birthplace of the Ferrari or take a walkthrough tour of the inside of a V12 Ferrari 599 engine. Yes, this is a room where the inside of an engine was built to be large enough to walk through.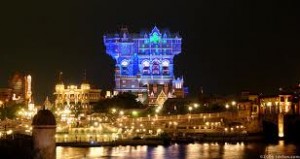 Tokyo Disney Sea, Japan
This theme park became a continuation if you will of Tokyo Disney Land. The difference is that this park is said to be geared more towards adults. In so much as the fact that alcoholic beverages are served in many parts of the park (no alcoholic beverages are sold at Tokyo Disney Land). This massive and beautiful park has been designed into seven areas, the Mediterranean Harbor, Mysterious Island, Mermaid Lagoon, Arabian Coast, Lost River Delta, Port Discovery, and American Waterfront. Different aspects of Disney can be found in each area of the park (take a guess which movie is featured in Mermaid Loagoon). The architecture and execution of construction and nothing short of magnificent in this park.
Cedar Point, USA
Located in Cleveland, USA and proclaimed the capital of roller coasters, this is the largest theme park in the United States. Since the United States tends to pride itself on doing everything the absolute biggest, then you know this park must be big. This park is 364 acres and contains more than 75 rides, 17 of which are roller coasters. Two of which are the Top Thrill Dragster and Millennium Force. The former reaches 120 mp/h (193 km/h) in about 4 seconds and the latter reaches speeds up to 93 mph (150 km/h), stretches 310 feet into the air, and drops you at an 80 degree angle. Talk about a thrill.
Bakken
This park does not lay claim to marvelous infrastructure or the fastest coasters. But I am a sucker for history and paying respect to where its due. Since Bakken is the place where it all started I think its a worthy stop for any theme park goers list. It started its operations in 1583 and haven't stopped since (except for those few years when it was a private park for Royalty!). Bakken has free entry, but don't be fooled its costs money to take part in all of the fun as there is a fee to use the attractions (it costs about 40 USD for ten rides).
Ratanga Junction, South Africa
This park is just a few miles from the city center of Cape Town in South Africa. This makes it an easy stop for backpackers going through South Africa as I'm sure Cape town would be on the agenda. Ratanga Junction isn't just a theme park with dozens of rides, but it is also a nice place to relax and see some interesting things. Such as the snake or the bird show. There is also a nice boat tour that visitors can take to enjoy the sights and kick back for a few. Ratanga Junction has all the classics, a river ride, adult bumper cars, and crazy fast roller coasters with twists and turns, like The Cobra.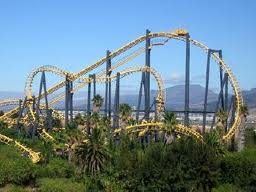 Check out some other great and fun adventure spots! For fascinating Abu Dhabi Holidays visit Letsgo2.com
–Nick