There isn't anything better in this life than free stuff. I know a lot of people say nothing in life is free, but that is just simply not true. Although free things may be few and far between they are out there in cities across the world. If you can find free and cheap things in London, Paris,  and New York, you can find them anywhere. Washington D.C is no exception and this post is dedicated to the free and cheap things you can do in the capital of the USA.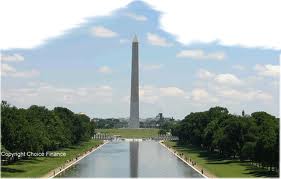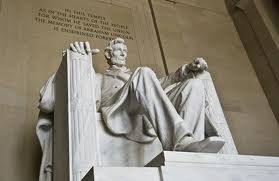 DC is filled with history. Some of the best places regarding history to go and check out are free. The Lincoln Memorial, the Washington Monument, and the White House are all cool sites to see. The Lincoln Memorial is much larger in person than in pictures or on TV. The size and details of this statue are quite amazing. The Washington Monument is located in the middle of the National Mall (not a shopping mall like I had thought at one point in my life). The calm and still water of the reflecting pool is serene and its a great place to sit and hash out your thoughts. Another great thing about DC is a lot of things are pretty close, the less need for a taxi the better! The Lincoln Memorial and the Washington Monument sit on opposite ends of the reflecting pool. The stairs leading up to Lincoln also have some history, its where Martin Luther King Jr made his I have a dream speech and where Forrest Gump accidentally made a speech of his own!
The Vietnam Veterans Memorial has been considered a great work of American architecture and I would have to agree. It allows for great self reflection as you see the names of all that passed during combat. It really makes you think of the damage and destruction of what war can do. Shortly near by is also the World War II memorial. All of the sites mentioned so far a quite close to one another and you'll get to them all by taking DC by Foot, a free walking tour of the city. This company offers a range of free walking tours of several different areas of DC, including (but not limited too) the Mall, Arlington Cemetery, and a bus tour.
Another great draw to visit DC is the museums. While there are some very cool specialty museums such as the spy museum, which costs money, many are free. Any museum with a Smithsonian label is free. This includes the National Gallery of Art, the National Museum of American History, and the Air and Space Museum, which I have a ton of fun in. There is also a National Museum of Natural History which encompasses a much more diverse gallery of things to see and learn about, it isn't as specialized as the others. This museum costs though, but its only $6 USD to get in.
The Kennedy Center's Millennium Stage has free performances every night around 6 p.m. Meridan Hill Park also has a long standing tradition of a drum circle. You can go here and can hear the rhythmic banging of drums as you watch African dancing. It is a cool experience and people are encouraged to bring their own drums and join in. You know what they say, theres nothing like a good drum circle, right? They also have the Washington Ballet, which is a bit more pricy, but you can check out rehearsal and have drinks with the cast for $25 USD.
I wouldn't have enough space to talk about all of the free or nearly free things that DC has to offer. So whats the hold up? Get out to DC and enjoy some free stuff!
–Nick