When you think of must-see cities, does Sedona, Arizona, come to mind? Probably not, but, it should. Sedona has some of the most magical red rock formations in the country. Outdoor enthusiasts can spend days exploring their beauty. Travelers who know about Sedona keep coming back for the mystical powers that surround the area. So, book a room at one of the many affordable hotels in Sedona, and discover all that this city has to offer.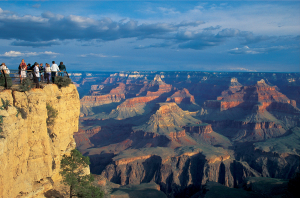 Scenic Drive to Sedona
The airport in Sedona is small and geared solely towards private planes and small charted jets. However, you can find some great deals on flights in and out of Sky Harbor International Airport in Phoenix. All of the major car rental companies operate on airport property and can quickly get you into a car that meets your needs.
The drive from Sky Harbor International Airport is well worth the 115 miles. On the drive, you will pass old mining towns and Montezuma Castle National Park. This monument is a beautifully preserved cliff dwelling that once housed the Sinagua people. Continuing north on the red rock scenic highway, you will encounter the Courthouse Butte, which is another beloved sight to see.
Lots of Hotel Options
There are many great hotels in Sedona. Depending on your preferences, you can find a hotel that serves freshly baked bread every evening or one that offers creek-side living. With so many choices, where you decide to stay depends on what you want to do.
If you're interested in seeing all the red rock scenery in the area, choose a hotel on the outside of town for easy access to outdoor adventures. You may be more interested in staying downtown so that you can experience Sedona's interesting culture. For great advice on where to stay, check out online travel sites, where previous visitors to Sedona have shared their advice on which hotels they feel are the best.
Numerous Attractions
You should plan to spend more than a little time in Sedona, as there is much more to do than you would think. Many of Sedona's most popular attractions are outdoors. Cathedral Rock, Slide Rock State Park, and Devil's Bridge Trail are just a few of visitors' favorite sites. In addition, there are many red rock formations, canyons, and forest trails to explore. Sedona offers something for every outdoor enthusiast.
The outdoors may be why Sedona has drawn visitors over the years, but the popularity of the area's spiritual vortex keeps them returning. A great way to experience the vortex is to take a tour. A real treat for Sedona visitors, this unique tour will help you discover the healing provided by the mystical world.
Sedona has something for everyone to enjoy. Whether you're a hiker, shopper, or spiritual seeker, you will find what you're looking for in Sedona.
Have you ever been to Sedona? Please share your tips in the comments section below.
Author Bio: Carrie Dahle is a multi-talented writer living no place in particular (because she is too busy traveling). Her adventures include bike riding down volcanoes, maneuvering the waves in Hawaii, and sailing the Caribbean Sea. By spending countless hours producing website content, she has transformed herself into a fantastic travel writer. She is currently working on Hipmunk projects.