So you've taken a break from school or work and have decided to pack your backpack and hit Europe! Great choice, because grand adventures definitely await. You're headed for a region with great transportation options available, so you can explore easily at your own pace. Bus and train lines run all over Europe, and are generally quite affordable especially if you book well in advance. In fact, public transportation in Europe is so good that many Europeans don't even use cars.
One way to make booking your travel a quick and easy process is by using GoEuro, a great trip planning tool. They help you search buses and trains for any route you choose, and give you all the options available right at your fingertips. It's so much better than searching each individual bus company and train website, and they'll always give you the best prices.
Here are a few more tips for traveling by bus and train in Europe: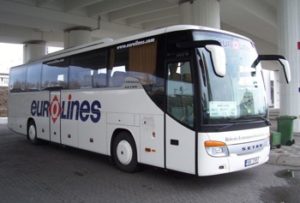 Bus
Traveling by bus is a good option for the budget traveler. It's not as quick as the train, but can be much cheaper. Some people find the bus less comfortable because you're not able to walk around, but I've personally found the bus seats to be just fine comfort-wise. This makes the bus a good option for shorter journeys- less than 8 hours. Most bus companies offer reclining seats and restrooms.
Eurolines is one good bus line that serves over 40 cities in Europe and frequently offers great deals through their website. If you're traveling in the UK, check out Megabus, a low cost carrier that hands out tickets for just $2 if you book early. Student Agency is another bus line connecting Northern and Eastern Europe with Budapest and Prague, if you'll be in that area.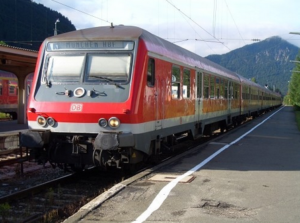 Train
Europe has a great train system, hands down. It's not necessarily cheap though, so if you'll be traveling a lot by train, consider the Eurorail pass which offers a discounted rate for unlimited travel in a given time period.
If you opt to buy individual tickets, go for second class over first as there's not much difference in comfort, but second class is much cheaper. Double check the train station when you're going to or from a big city, because many cities have multiple stations. And make sure you get in the car labeled on your ticket! The train will sometimes add or remove cars and if you're in the wrong one, you could end up in a totally unexpected destination. Overall, the train is a fast way to get around Europe comfortably.