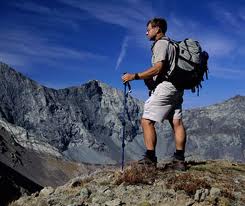 PLAN YOUR ROUTE
Planning is the basic of every successful trip. You will have time to analyze your trip beforehand and come up with not only the best deals on airfares but also the best route to take to your destination.
GET AN AROUND THE WORLD TICKET
Round the world ticket remains the excellent choice for most backpackers as it offers flexibility and good value for money. You can even end up on luxury flights with companies like Singapore Airlines for a fraction of the price you would normally pay for an individual flight.
GET GOOD TRAVEL INSURANCE
No matter how tight your budget may be travel insurance is a must. In the long run you will be safe if any unforeseen incidents occur. Make sure your policy covers you for medical expenses, legal costs, loss of personal possessions or money especially if you are travelling outside Europe. To avoid paying more for insurance avoid carrying electronic gadgets with you since you can still access the internet in cyber cafes in your destination or simply make use of your old phone while abroad. Getting a worldwide travel insurance policy will cover you in almost all places and set your mind at ease when away from home for a long period.
MINIMIZE ON LUGGAGE
Know what to pack to your destination; as most trips head to the tropics you do not need heavy clothes so reduce your luggage and travel light; you also ensure flexibility. If you can purchase a few things on the other side cheaply, then that is an added bonus.
WORK ABROAD SOMEWHERE TO MAKE SOME MONEY
Working abroad increases your chances of garnering work experience, meeting new people, experience a different culture, probably learn a language, and making money to survive in the foreign land.
CONSIDER HOSTELS
With the ever-fluctuating costs of hotels and other holiday accommodation it is a great idea to consider staying in hostels. As the demand for hostels has risen over the years, trendier ones have also been introduced into the market; in fact even in Paris you can live in a fabulous hostel.
MAKE USE OF YOUR FEET
Travelling as a backpacker requires a lot of guts and lots of strength, combine bus and train rides with walks. Remember using your feet to explore sights gets you a close and personal view of your location; it is also absolutely free of charge.
BUY FOOD FROM GROCERY STORES
The reason I advised you to pack less is so you have room for food in your backpack. Most decent restaurants in European countries are awfully expensive, so grab fresh breads from bakeries and fruits from grocery stores and enjoy a snack somewhere in a Park. If you have cooking facilities, buy groceries and cook. Shopping locallly will save you big on overpriced hotel food.
PLAN FOR FLEXIBILITY
A backpacker enjoys an unlimited ways to change itineraries and flexible getaways due to the availability of time. If you get firsthand information about a particular destination or recommendation from locals or other travelers, feel comfortable to change your schedule. If it involves discounted rates for groups, feel free to join other likeminded people, you just never know!
ENJOY PERSONAL FREEDOM
If you are planning a backpacking trip, whether others pull out along the way or not, feel confident to do it solo. You are almost assured of meeting fellow travelers along the way and even making friends with locals. Some hostels include activities that allow you to mingle and interact with other travelers in your category. You may embark solo, but return with a list of lifetime friends.