If you're traveling to Paris, get ready for one of the most dream-like holidays of your life. This magical city is so iconic for a reason; it's a pure sensual experience walking the streets with incredible architecture surrounding you from every side, as you take in the sights, sounds, smells and tastes of this uniquely gorgeous city. Here you can stroll along the river with a basket of bread, cheese and wine, enjoying the savory flavors along the banks with a good book and watching the people passing by. You can immerse in some of Europe's greatest museums, restaurants and ascend the truly iconic Eiffel Tower. While you stay in Paris, why not stay in a boutique hotel that will make you feel truly at home in the City of Lights. Here are our top picks for boutique hotels to make your experience one you'll never forget.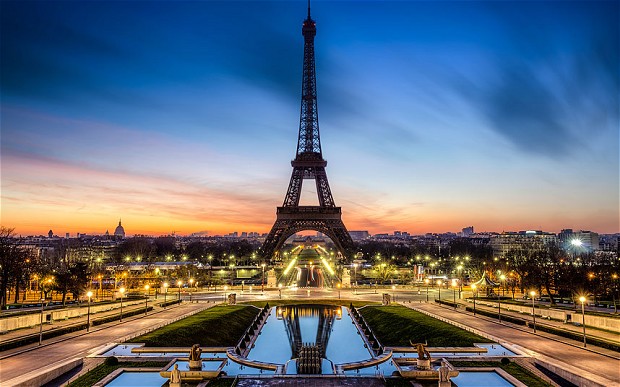 Hotel Crayon
This hotel was created by an artist with wild style, so while the rooms don't always have the most restful ambiance, they are certainly unique and memorable! The rooms do range in style so you can enjoy a calmer feeling while basking in the luxury of this hotel. If you're more inclined, you can stay in one of the wilder rooms which match unlikely colors in an eccentric charm.
Hotel Therese
Boutique hotels in Paris are well-loved because of their smaller feeling and more unique style. Hotel Therese has a variety of rooms to offer, inventively interpreting Paris modernism so you can enjoy true Parisian style in comfort and luxury. With far fewer rooms than a chain hotel, you'll almost feel like part of the family here.
Hotel Jules & Jim
This adorable hotel has only got 23 rooms and is actually made up of three townhouses put together. A cobbled courtyard in the center brings them all together, and a lush green vertical garden climbs up one wall. The atmosphere and design inside somehow combines contemporary with cozy, infusing materials like wood and stone together for a unique feel. Don't miss the breakfast at the bar where you can enjoy a Parisian cappuccino amidst their soothing soundtrack of music.
Hotel Verneuil
For those seeking elegant modern design, Hotel Verneuil delivers in a comfortably classic way. Leather headboards and whitewashed beams combine to create a different sort of style that ends up feeling quite homey and welcoming. The color scheme in the rooms is quite muted and calming, and the service here is unbeatable. Just two blocks from the Seine, you can wake up and go for a stroll right along the river at sunrise.