Seasons and best viewing times vary depending on the type of Safari you wish to see. Botswana is divided into a wet and dry season. The wet season, from roughly December to May, is never usually as active as the Dry season, from June to November. Okavango, a huge area of wetland, and Makgadikgadi, with its spectacular salt pans, are excellent for year round viewing of big game animals. The waterfront area of Linyanti is most active from May to November. Finally, the desert regions of Central Kalahari and Nxai Pan experience migratory season from November to May when grasses are most abundant. Botswana Safaris are are great way to explore this terrain.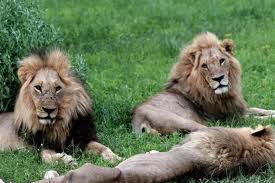 Botswana's diverse climates offer unique safari experiences. Safaris in Okavango Delta promise viewing of The Big Five-Rhinos, African Elephants, Lions, Leopards and Cape buffalo. Originally named so by hunters, they now live quite safely throughout Okavango with a diminished threat of poaching from humans. The delta floods in April, encouraging flocks of animals to travel into the region. The delta is vast and expansive and animal activity varies, so it is worthwhile travelling within the region itself.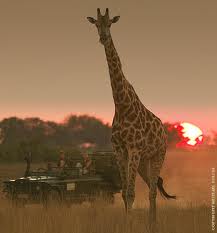 Makgadikgadi in the North-eastern corner is surrounded by the Kalahari Desert, the most famed African desert. The salt pans are one of the largest in the world, and last remaining home of the San Bushmen. With the exception of the rhino, other big game animals will be migrating through the region, along with large herds of zebras and other animals from December to May. Meercats and flamingos are occupants all year. The nearby Central Kalahari Game Reserves provides a harsh and largely uninhabited environment where animals are rarely spotted. The area does provide a great view of Africa at its most wild as it is almost completely void of human influence.
The private reserves of Linyanti, Selinda and Kwando combine to form The Linyanti. High concentrations of game are attracted to the region for its year round supply of water from three main rivers. As such, the region has higher prices than other areas of Safari, but is one of the few locations where you are guaranteed to spot big game animals and herds. The area also has large volumes of flora which can make viewing difficult when they are flowered during the wet season.
Finally, the Chobe National Park sprawls a mere one hour drive away from Victoria Falls. It is by far the most popular and visited Safari, and due to high volumes of tourists, experts criticise it for not offering a true Botswana Safari experience. However, its popularity allows for activities that are not on offer in any other park, and visitors are drawn to the guarantee of viewing animals, including the largest elephant herd in Botswana. It is a great starting point for the novice visitor.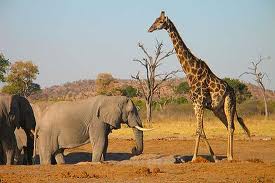 Botswana Safaris are divided between public and private reserves. Private reserves tend to be more expensive, but offer more luxury items to accommodate the price. These would include drives to spot game, comfortable accommodation with high-standards.