The Mississippi Gulf Coast has a beautiful sub-tropical climate, which means that outdoor activities are a year-round option for those wanting to visit the Gulf Coast. The mild weather makes outdoor vacations a breeze.  and is a haven for the family who wants an active vacation.
Nature lovers and outdoor enthusiasts love spending time in Mississippi. There is un-spoilt rivers, stunning coastline, dense forests, animals of all sorts and don't forget famous southern hospitality. Try listening to some blues in the city before heading out on an outdoor vacation in Americas south west.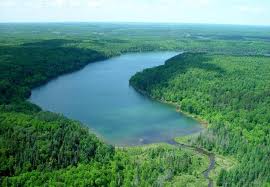 Hiking
A popular activity amongst those on outdoor vacations in Mississippi Coast is going hiking along one of the many trials. You can take on tracks at Buccaneer State Park, Shepard State Park, DeSoto National Forest, Gulf Islands National Seashore, the Mississippi Sandhill Crane Refuge.
ATV – Quad Bike Trials
Get your engine revved up and blaze a trial through the forest of mud! Hickory Creek Off-Road has eight miles of trails and is fun to ride for all skill levels. They offer scenic views with the addition of a muddy bog. Meridian is another place to get out on your quad bike and features and 800-acre park with over 30 miles of trails.
Hunting
When one thinks of Mississippi, they think of the outdoors and Mississippi wildlife. the most famous of which is the majestic White Tail deer. They live in abundance due to strict conservation efforts which means when it is time for the Mississippi hunting season, you have a great chance of bringing home a trophy!
Water Activities
Mississippi is a state that is clearly defined by its relationship with the water. You can go for relaxing river cruises or hop on some jet skis and tear it up at high speeds. Also, there are pontoon boats, canoes and kayaks…  swimming, fishing and scuba diving are also prevalent here virtually year round. Outdoor vacations in Mississippi all begin with the water.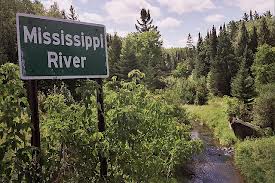 Fishing
With such a mighty river, there will of course be plenty of fish. Whether you are looking for river fishing, deep sea fishing or angling, you will will find what they're looking for right here in the deep south.  there are over 175 different species of freshwater fish in Mississippi and an abundance of saltwater fish found in the sea.
Biking
What better way to see the sights and hear the sounds of Mississippi than on two wheels? There are many bike tracks for you to explore through the forests and out along the coastline. Even the city itself is an interesting place to ride around, with all the sounds and sights of Mississippi.
If you think you are hard enough then you should check out the Mississippi River Trail or (MRT as it's known). This track is 200 years old and stretches 3,000 miles through ten states. A bit excessive but it is still a choice to consider for your outdoor vacations.
River Cruising
The 62 miles of scenic shoreline along the Mississippi Coast is an excellent location for a family cruise. The rivers Pascagoula and Wolf Rivers in the region provide great views of marshland during day cruises, and there are options between guided and unguided tours.