One of the great things about embarking on a cruise vacation is the fact that you can visit a handful of places on one trip. The Caribbean is, unquestionably, one of the best places to go on a cruise as you can visit some of the most charming, beautiful and inviting towns and natural areas on the planet. You also can sail through the ocean soaking up the gorgeous Caribbean climate whilst indulging in luxury with the onboard facilities – total bliss.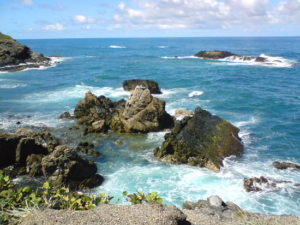 Here are a few of the best places to explore on a Caribbean cruise:
Barbados
When you picture the Caribbean in your head, it will most likely look like Barbados. This island paradise features breathtaking palm tree-lined beaches with beautiful turquoises waters and a few lovely towns, including the capital of Bridgetown which is also the main cruise port.
It is an incredibly welcoming island with an infectious laid back way of life that any visitor will immediately fall in love with.  Whether you are relaxing on the beach, snorkelling, visiting a distillery or trying the delicious Bajan cuisine, this will be one destination that you do not want to leave.
St. Lucia
St. Lucia is home to the world famous twin peaks of Les Pitons, which you will see from miles away as they dominate the island's tropical skyline. It is a great place either to explore due to the lush rainforests and fishing villages, or alternatively lounge around on the inviting beaches that the island is well-known for. Sampling the local cuisine is also a must.
St. Kitts
St. Kitts is a favourite with adventure seekers thanks to the fantastic 1400 zip line that runs directly through the thick forest. There is no feeling quite like soaring through the forest at this height, plus it also provides amazing views. The island is also popular for its white, grey and black beaches which are a sight to behold, plus it is home to impressive Georgian buildings in the fun capital city of Basseterre.
This all provides great sightseeing opportunities as well as the option of relaxing either on the beaches or in the towns, where there are a host of friendly bars, cafes and restaurants.
There is, arguably, no better place for a cruise than the Caribbean. When you book with specialists like Bolsover Cruise Club, you can spend your time island hopping around some of the most welcoming, fun and laid-back places on the planet. This is whilst soaking up the sun each day onboard a luxury cruise liner. Paradise and adventure await when you visit any of the above islands.