Travelling is an experience that leaves an indelible mark on your life. Add friends to this unique experience and you get memories that you will cherish for years to come. But travelling when you are young means that you might not have the money to spend lavishly on travel plans.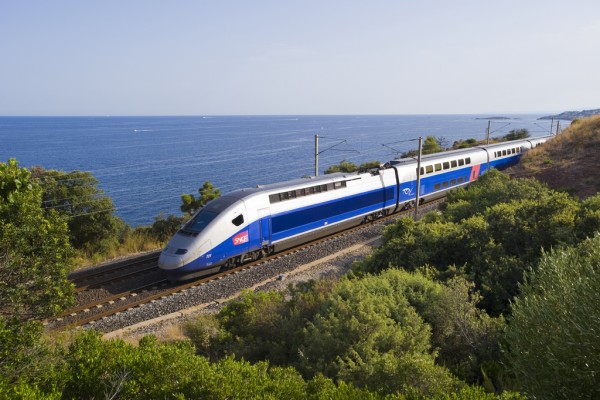 If you are planning a trip with friends, these concerns might have crossed your mind. Are you worried about the budget for that long-awaited Euro trip? Well, you shouldn't be!  Europe's huge train network and the availability of rail passes makes for easy and budget-friendly travel.  A Global Train Pass is all you need to travel across Europe with your gang without burning a hole in your pocket. Read on for 3 reasons why you should opt for train travel on your trip:
So Many Places to Explore
Europe has one of the best rail networks in the world. With an Interrail Global Pass in your backpack, you can get access to 30 countries in Europe. You can easily move around from country-to-country and city-to-city without standing in endless queues. Some of the unique experiences that you can enjoy with your friends on your Euro trip are gulping down the world's best beers in Germany during Oktoberfest, skiing in Switzerland, a historical tour around Romania, hot air balloon ride in Turkey, and bike tour in France.
Special Discounts for Young Travellers
Train travel is comparatively cheaper than air travel if we consider all the factors such as ticket prices, baggage fees, and inter & intra-travel connections. What makes the deal even sweeter is that young travellers and students get extra discounts and allowances on train passes. An adult Interrail Global Pass with 5 days travel validity costs £241. On the other hand, travellers between 12-27 years (student, backpackers and young globetrotters) get nearly a 25% discount, as the same pass costs only £186 for them!
Go With the Flow
A trip with friends has to be flexible, right? There should be a little wriggle room to accommodate last minute changes, local recommendations, and individual preferences. A rail journey with a global pass allows you to alter the travel itinerary whenever you want within the validity period. In addition, pass holders also get discounts on ferries, Eurostar services, selected hotels & hostels, and museums tickets.
So start young, and travel as much as you can to fill your 'experience jar'!