Mykonos is one of the gold standard of the Greek Isles and is a popular destination for anyone seeking fun and sun, lots of activities, and a vibrant nightlife that is in high gear seven days a week.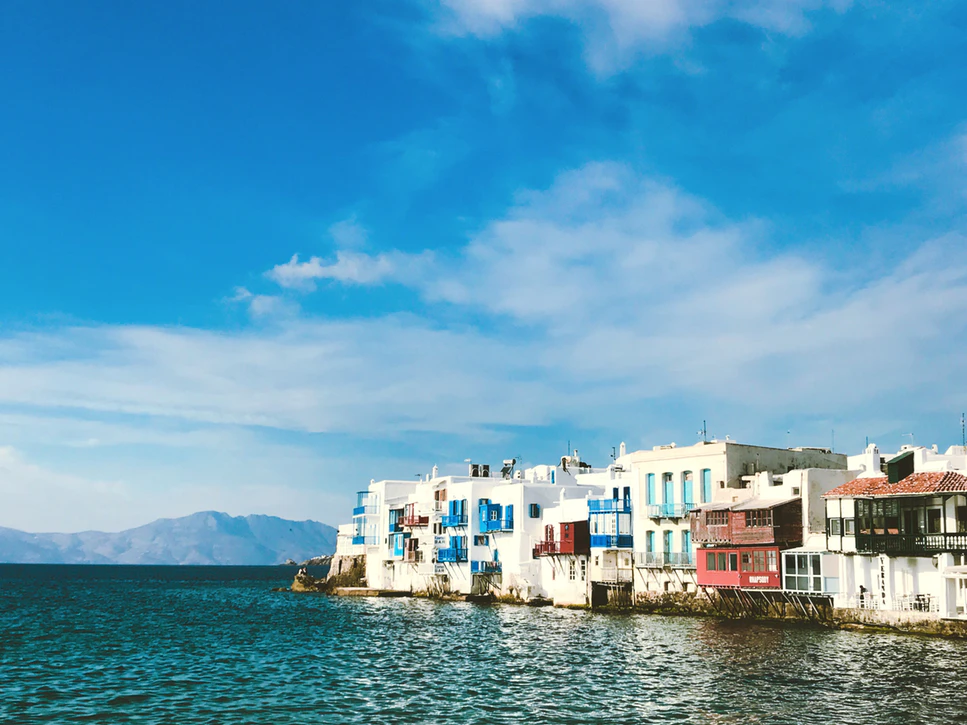 For those seeking to do Mykonos on a budget it takes some planning, and an understanding of where you should spend, and where you should look to save. This approach allows you to be cost conscious, but to also really enjoy your time there. Here are some tips and advice on how a backpacker should approach their stay in Mykonos.
Don't Stay at a Hostel
There are many great things that can be said about hostels. They are inexpensive, you can get a chance to meet other people, and many hostels are clean.
But there are also some downsides to hostels. You have to share the facilities with other people that you may not get along with. You do not have any privacy. The bathrooms are often left untidy, and are smelly. Hostels can also be dangerous. Many people have things stolen from them in a hostile. Collectively all of these things can mean that your accommodations at a hostel can really ruin your vacation.
For this reason our recommendation is that you stay at a hotel, and particularly one that really elevates the quality of your stay. On Mykonos, a great choice for a hotel is the Adorno Suites Beach Hotel. You can book here and put yourself in line to have great accommodations where you will be pampered. The hotel has great ocean views and sits right on the beach. There are suites with pools in them and to save on costs you can bring along a friend with whom you can split the bill. The accommodations are so important to the quality of your trip, it is really important to book the best you can afford.
Eat Local
Greek food is delicious and having Greek food in Greece is even better. Mykonos has an abundance of local food vendors and shops that sell the best Greek fare for cheap. You can go online and locate the best places to eat based on reviews by foreigners and locals. Use these resources to map out where to eat. You can actually get great meals for good prices during your entire stay on Mykonos.
Traveling around Mykonos
Mykonos has buses that go around the island and run on regular schedules. If you end up out late however you will have to likely take a taxi which is more expensive. But since the island is not very large no fare will be too expensive. You can also hire a motorbike which depending on how much traveling you do could be the most cost effective travel option. However, remember to drive on the right-hand side of the road, and the roads are narrow so go slow because you will not be able to see around many of the corners. Also you can use the free car parks that are in all of the villages.
If you want to visit any of the islands near Mykonos, you can take a ferry or smaller inter-island boat. They come regularly but make sure that you check the schedules so you don't get stranded.
No matter your budget you can have an enjoyable time on Mykonos. But to have the best time make a budget that allows you to enjoy the best the island has to offer.