As a backpacker, you may think you have no need for car rental insurance – after all, your feet will bear the brunt of the travel on your journeys. Yet, whilst you will cover a lot of terrain by foot you will still need a way of getting to your starting point and more often than not this involves a car; whether hired or privately owned.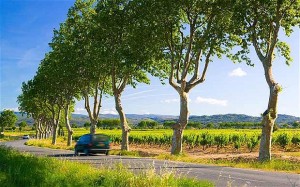 Car hire insurance
Car hire insurance is a necessary expense that you will have to factor into your holiday budget. It does not have to be expensive and many good car hire companies will include some level of insurance as part of the car rental.
One big question that you will want answering is: Do I need to buy car rental insurance? It is important to clarify whether or not you already have car insurance as part of your personal policy as some comprehensive car insurance products will offer this. Some credit card companies also provide you with a level of car rental insurance and this may be another way that you can save a bit of money when renting a vehicle for a backpacking holiday.
What to consider
You may have read or heard about a collision damage waiver (CDW). This can sometimes be referred to as Loss Damage Waiver (LDW) – although there are notable differences in the products.
Both provide different levels of cover but are very similar. These do not provide cover as such but are rather a way of handing the financial responsibility over to the car rental company.
This means that in the case of damage or theft to your rental vehicle the car rental company will pay back any expenditure you make. Some of these waivers may also provide cover for "loss of use". This means you are covered in the event that you lose the use of your rental car.
Liability insurance is always worth considering as well as is personal possessions cover. With much of your time spent covering great distances by foot you may find it beneficial to leave a lot of your luggage in the car – after all, packing light is the first rule of backpacking.
This could make such possessions vulnerable to theft or damage however so it is important that you consider whether you have sufficient insurance in place to protect these valuable items. Always check if there is any restrictions in place for this – such as a limit on the value of the goods or if cover is only valid when the items are in the vehicle.