Home to kangaroos, the Aussie barbie (bbq) and Ayer's Rock, Australia is a country known around the world for its unique landmarks and characteristic wildlife and cuisine.

With the Indian ocean to west and the South-Pacific Ocean to the east, it offers some of the world's best beaches and Australia is huge, and when I say huge I mean really, really huge! If you were to drive from Perth in the west to Sydney in the east (about 4000 miles) it would take you two full days of non-stop driving. Also being the biggest island in the world its diversity, wild life and climate are just as extensive as the country itself. I mean where else in the world would you find a duck billed platypus, a sort of half duck, half otter, with a bit of chicken thrown in to the mix sort of mammal?
Split into six states; New South Wales, Queensland, South Australia, Tasmania, Victoria and Western Australia, each state offering something different than the last, there's so much to do in Australia it can be quite a daunting task choosing where to go and what to do. Doing a multi-centre itinerary could be the best way to go about it, with a multi-centre holiday you could see more of this beautiful country than you think, whether you like the ocean, city life or the wildness of the outback this vast and diverse country has something for everyone and you can create a holiday that works for you.
So to help you decide where to get started with planning your trip down under I've made a little guide of some of the best things to see and do.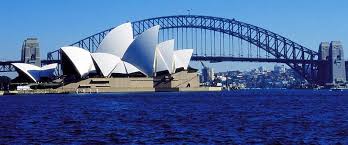 City lovers
If you like the bright lights and the hustle and bustle of the city, Australia is home to some of the best cities on earth. Perth in Western Australia is a nice city with all year round blues skies and beautiful beaches alongside the city. Adelaide in South Australia is an equally nice city to visit especially if you like your art as its host to the annual Adelaide festival an international arts gathering. Probably the most famous city is Sydney with the amazing Sydney opera house and the giant arched harbour bridge, Sydney is certainly a must visit. There's also Melbourne, with its distinctive European feel and the more tropical cities of the north such as Brisbane.
Ocean dwellers
Some of the best surf in the world can be found in Australia, and it's no wonder with 37,000km of coastline with New South Wales being a mecca for all the board riders out there. Or if snorkelling and diving is your thing then the mighty Great Barrier Reef just of the coast of Queensland is the largest coral reef system in the world a must for any diving enthusiast.
Outback adventurers
Not for the faint hearted, but if you want to challenge Mother Nature the outback is the vast, arid and remote place where you need to go. Situated in Australia's interior this hot and dusty place is great for wildlife lovers but be careful because this land can be dangerous, so if you don't know what you're doing out there be sure to take a guide. A must see for anyone wanting to visit these remote areas is Ayers Rock this can be found in the northern territory 450 km from the nearest town.