If you are considering staying in a villa on your next vacation, you will certainly not regret it. The experience is different than staying in the typical hotel suite, and we will discuss seven reasons why you should definitely choose to stay in a villa while away on your next holiday.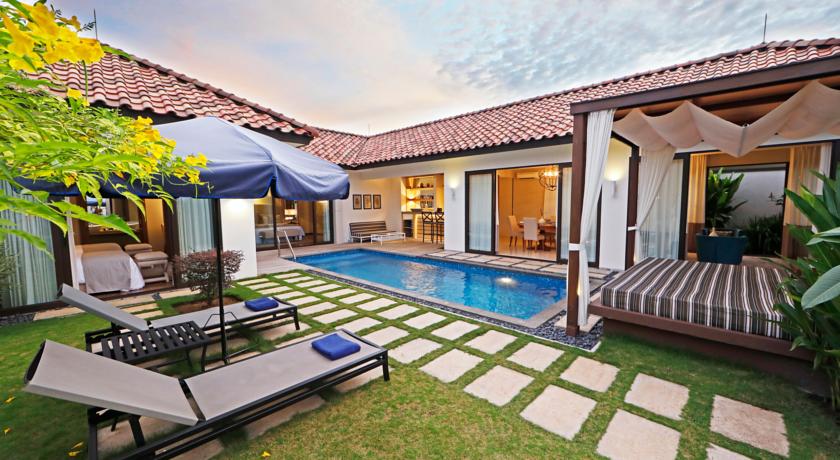 Peacefulness
You won't need to share a pool with strangers, or worry about getting out of the room early to claim a sun lounger before they're all taken. In addition, you will not need to share your villa with anyone you did not bring along with you. Your days can be as quiet and as peaceful as you would like. You will be able to fully relax, stretch out, and enjoy your time away from home in your private villa.
You Can Save Money
There are only so many people that you can share a hotel with, and you may even need to rent additional rooms if your group is large enough. When you're renting a villa with your family or with a group of people you happen to be traveling with, the average price per person can be less than that of your traditional hotel. The money saved with a villa may add up to even more when you compare the quality of your lodgings with a hotel or resort that is at a comparable level.  
Great Service
When you stay at a luxury villa, you know you will be taken care of. You need not worry about having to lift a finger, as room service is provided at no extra expense to you. Your cleaning will be done, and the hospitality team is there to make sure that your stay is exactly what you want it to be. They may even be able to help you with extras, such as hosting a birthday party!
Food
When you stay in a hotel, the most you can generally expect is a complimentary breakfast and eating out soon adds up. However, when staying at a villa, you have an entire kitchen filled with utensils and appliances. This means you can cook whatever you want and dine in style without having to venture out to find something everyone can agree on.
The Romance Factor
For couples who lead hectic lives or whose schedules are opposite from each other, the best way to reset a marriage is often to get away together. The beautiful scenery coupled with the privacy and luxury of a villa can help people rekindle their romance. For ideas on where to go, why not check-in to one of Santorini's luxury villas which is considered to be one of the most idealistic romantic getaway locations?
You Will Have More Space
When you stay in a villa, you will have all the space you could possibly want. When staying at a hotel, you will only have access to the actual room or rooms you have rented. At the villa, you can enjoy all the rooms in the house, and you can really spread out in the great rooms and common living room areas. You can spend time walking the grounds too, getting exercise and enjoying the great outdoors.
You Will Get to Spend Some Time off the Beaten Path
Many villas are luxurious homes that are situated in places that are remote. Because of this, you can experience parts of the country you otherwise would not. You will probably need to rent a car, as your villa may be located on a private road. You can enjoy a slower pace of life away from the hustle and bustle of civilization in your own privacy.
If you've not already booked this year's holiday, go take a look at the villas on offer!