It occurred to me while writing the 'how much does it cost to travel in Australia'  post that Australia can be very expensive if you don't spend your pennies wisely.  As we're all about budget backpacking here at Aspiring Backpacker we wanted to share some tips on how to make your money last when traveling in Australia.
Australia is a great place to explore but if you're not careful you can find yourself spending most of your travel funds before you even realise it. We like to make things a bit easier for you so read on below for some tips on how to make your money last when backpacking in Australia:
– Buy food from the supermarket
Most hostels in Australia have kitchens for you to use…so use them! Eating out everyday can rack up the costs so if you grab some food from the supermarket and cook it at your hostel you'll be saving a bucket load of cash. And remember, you're in Australia, so if you need a some quirky Australian fare like vegemite or kangaroo meat, you're all set!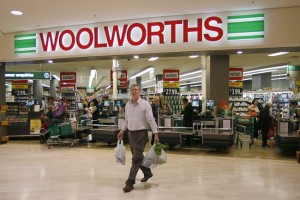 – Sleep in a hostel DORM room
We've established that you should stay in a hostel regardless, to cut costs. If you really want to save and get the best price make sure you stay in a dorm room. The more people sharing a room the lower the cost. Also enquire about a weekly rate as some places will do deals for you if you commit to staying with them for a week.
– Couchsurf
If you're comfortable couchsurfing do it, if not hit the hostel. Even if you don't end up sleeping at a hosts place, couchsurfing is a great way to meet like minded travelers such as yourself and they'll be happy to show you around the place too – read a bit more on couchsurfing here.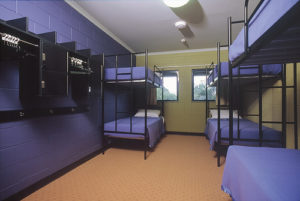 – Buddy up on transport
Staying in a hostel you're bound to meet people that also want to travel around Australia.  If you meet some people that you like and they're going to be going to the same as you, buddy up on renting a car or campervan.  Instead of getting things separately just share  – you'll save a small fortune. Obviously make sure you're comfortable with the people you go with BEFORE you sign up to going in a group….can seriously save a few awkward moments later down the road.
-Drink BEFORE you hit the bars
We've said it before and we'll say it again – drink before you go to the bars. You can find yourself spending a lot when you go out in Australia, just remember to have a few cheeky drinks before (or a cheeky goon bag) and it will help you curb your spending when you're out – providing you're not buying rounds of shots for everyone at the bar.
-Take advantage of free things in Australia
There's so much to do and see in Australia and the best part is that much of it is FREE – take advantage of it. Have a walk around the botanical gardens complete with a view of the opera house and Sydney harbour bridge.  Visit Bondi beach or take the free tram around Melbourne. There's plenty of free things to do in Australia – you don't always have to break the bank, have a look here for more free stuff to do in Australia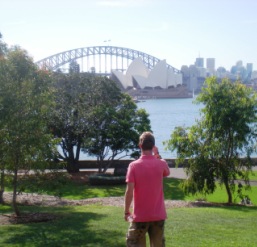 Do these and you will be able to stretch your budget in Australia whilst still having an amazing time.  Although it can be expensive here (especially with Australian $ performing well) it doesn't mean there's not a way around it 😉
Have any other tips that can help fellow backpacker save money in Australia? Help someone out by writing a tip in the comments section below.
Enjoy your travels in Oz!
Duff