If you're seeking real luxury, the best holiday option of all may be Monte Carlo. This tiny administrative area is situated on the ridiculously beautiful coastal border between France and Italy and is home to a lavish lifestyle that exceeds other high-end destinations in many ways. Here are our top 5 activities to enjoy in this piece of heavenly real estate:
1. Opera and Ballet
Some of the best performances in the world are taken in at the sumptuous halls and theatres of Monte Carlo. The summer season at the Opera de Monte-Carlo is brief, but gets endlessly raving reviews (enlist the aid of your concierge to get tickets, or try to book far in advance). Classical and modern ballet performances are also common and fantastic—dress your best, and prepare to be amazed. In addition, you can find great live jazz and classical music offered at other venues around town.
2. Walk in the Harbor
There is a certain romance about the Mediterranean, and it is certainly on display in Monte Carlo. This is a great place for people-watching, checking out huge yachts, and enjoying great food at all times of day. No matter what the season is, there is sure to be some public event on, from a car show to a yacht show to a skating rink to a swimming competition. Have a glass (or bottle) of wine and soak it all in along with the sunshine.
3. Gambling
Monte Carlo is famous for gaming, with a long history that has been celebrated extensively in books and film (James Bond, anyone?). The world-renowned Monte Carlo Casino—and really, no more creative name is necessary for this place—is truly above and beyond all else in terms of elegant style. Be prepared to put a lot of money on the table. Our recommendation? Practice your poker and other games online first. Try a site like http://www.iphonecasino.ca/ to warm up (and get a little more money in your pocket) before risking it with the big dogs. You can choose from slots, blackjack, roulette, video poker, and many others to find what you like most and are best at. You can even play for free without risking any of your own money.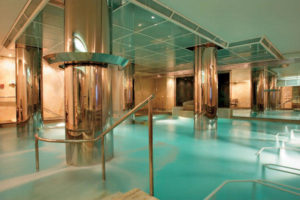 4. Thermes Marins Monte Carlo
If you can afford a splurge (and let's face it, you're in Monaco—everything is a splurge), opt for a spa treatment at the Thermes Marins. With an elegant and historical hamam, sauna, multiple types of massage and standard spa treatments, in addition to a seawater pool, gym, and healthy restaurant, you'll find whatever you're looking for. Don't forget to spend some time lounging on the terrace, with possibly the best view of the harbor in the entire city.
5. Bar-hopping
The nightlife of Monte Carlo is extravagant but classy, walking the fine line between exquisitely cultured and too rich for its own good. You can take part in this balance at the upscale bars that fill the city with well-dressed men and women enjoying creative cocktails, live music, and romantic chatting in any of a hundred languages. Check out La Note Bleue and Le Bar Americain for drinks and conversation, or Jimmy'z for dancing.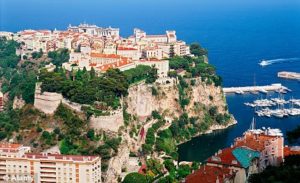 With all of these attractions and many more we don't have space to list (fascinating museums, trips to the Alps, the Grand Prix, and so on), you're sure to have many choices for how to spend your time and money. You'll need a fair amount of the latter, but it's worth it to experience the luxurious lifestyle of the Monte Carlo elite for the duration of your holiday.