If you're anything like most travelers, you probably want to have the greatest experience possible without totally breaking the bank, and of course traveling as long as you possibly can with your budget. The good news is that traveling doesn't have to be your most expensive hobby, especially if you know a few of the following tips and tricks for traveling on a budget. So read on to find out some ways to keep your travel costs down.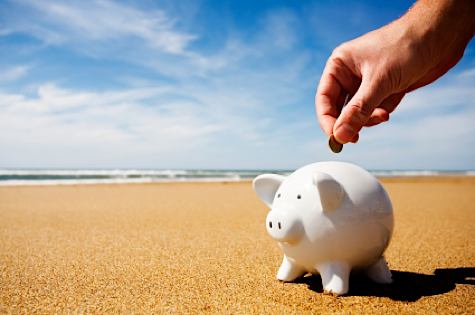 Use coupons
With everyone using the internet now it is very easy to jump online and find a great travel and holiday coupons for your favourite airlines and other travel companies. I really like to use sites like Travelguru Coupons, which of course help me to get the best deals and save money on my travels. Keeping an eye on these websites is a surefire way to look after your wallet and keep the cost of traveling as low as possible.
Plan ahead
When you're going traveling, it's important to take care of some basics before you hit the road. Good preparation will save you money in the long run! Take care of any visas you might need at home, because they'll be cheaper at the embassy in your city than they will be at your destination. Purchase an international travel insurance plan to take care of any mishaps that could happen along the way. Travel insurance will save you tons of money and stress if the airline loses your bag, if you become too sick to travel, or any number of other unexpected situations arises.
Volunteer or Work-Share
Plenty of programs out there offer life-broadening volunteer opportunities that double as budget-savers. WWOOF (Worldwide Opportunities on Organic Farms) is a work-exchange program where you'll find yourself doing all kinds of work from picking grapes on vineyards to taking care of animals and learning about sustainable food growth. Workaway is a similar program connecting prospective volunteers with opportunities in many fields, from tourism to teaching, au pairing and farm work. You pay a nominal membership fee for access to many hosts all around the world.
Eat Smart
While it can be a great experience to eat the local food at restaurants, it can quickly drain your budget to eat out every day and night. Instead, buy ingredients at a supermarket and put together some meals in your hotel or hostel kitchen. Make sure your accommodation offers free breakfast, too! For lunchtime, fresh market food makes a great and cheap picnic that doubles as a fun and relaxing activity. I have also found that street food in most countries is cheap, fast and extremely tasty. This is especially the case in southeast Asia, where you can really save some money whilst eating on the go and the street food is absolutely delicious.
House Swap or House Sit
There are numerous organizations that connect people hoping to exchange their house with other travelers and you can click here to find out more. It's a great way to stay somewhere for very little cost and have someone to look after your place while you're gone! The options are usually better in big cities, but if traveling in more rural areas is your thing, you can find house shares with some research. Another great website is Airbnb, where people offer rooms in their house or even the entire house or apartment for a decided rate, usually much cheaper than a hotel. Bonus: your accommodation is just as cozy as home!