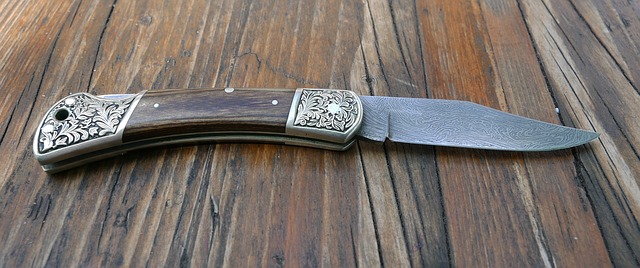 Are you planning a camping trip? Well, I am sure you have packed all the camping essentials with you. Hopefully, you have carried a high-quality camping knife in your backpack. You have, right? If you haven't then do it right away as basic tasks like preparing firewood can become difficult without a knife.

Have no idea about how to choose knives for camping? Do not worry. Experts at the store can help you out with that. I still believe you should have some idea about what aspects you should pay attention to. So, let me help you in gaining that knowledge.

Enlisted below are some aspects that can help you decide on the knife of your choice –

Knife or Multi-Tool

A multi-tool has numerous versatile hand tools along with the knife combined in a single unit like a bottle opener, folding scissors, screwdriver bits, etc. While you may think this is a good idea, but the strength of the knife is lost in the plethora of tools installed in a single tool. The knife in the multi-tool can cut a rope but cannot cut wood, so it is advisable to take a strong knife with you.

Blade Type – Foldable V/S Fixed Blade

If you are thinking to hang at the campsite, a folding blade will work for you. But pros use knives with fixed blades because of their cleanliness, safety and strength. Fixed blade also works well for cutting up a plank of wood at the campsite. So, why to look for folding blades? Look for a knife that has a strong blade and uses a full tang construction.

Blade Size

You won't be able to use a big knife for small detailed tasks and a small knife for cutting wood. So, go for a knife that has a medium sized blade and runs between 10 and 12 inches when open. It will help you perform all types of tasks. You can also carry two camping knives of different blade size.

Blade Material

A blade that you go for has to be durable and should be made up of material that lasts long. You can go for a stainless steel or carbon steel blades. If you go for a carbon steel blade, it can last long but will rust if you don't take care of them. So, wipe it clean after every application. On the other hand, a stainless steel blade won't rust, is very durable but, is difficult to sharpen.

Handle Matters

Just because the blade is durable does not mean that the handle is not important. A knife with a small handle can give you blisters while the one with a large one might not allow the precisions that you need. Look for plastic, hardwood or bone craftsmanship. Additionally, check out the butt of the knife, or pommel, which you can use for hammering.

Knife Weight

On a camping trip, you will have to carry your entire luggage on your shoulders. So, be mindful of the weight of the knife when choosing one. A knife with a huge blade will be difficult to carry around. Now, while the weight matters, it is equally important to carry a knife with a strong blade if you are going out in the wild. A thin blade might not be enough. So, choose a knife with a sharp blade and good thickness. It might be difficult to carry, but it will save you even in the worst conditions. The knife with a strong blade can also help you hunt, start a fire and build a shelter.

Once you find a perfect knife for your camping adventure, get ready for a safe and memorable camping trip.