I know we all love a good holiday abroad, but it's time that we started to appreciate what we have here in the UK. We are blessed with some fantastic scenery, vibrant cities and beautiful coastlines, so there's no excuse not to get out there and explore everything that our magical isle has to offer!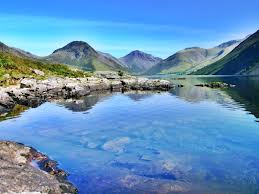 Some of you might be thinking that it's difficult to get around or it can be expensive, I agree with you that trains and planes can be pricey but what is not expensive is travelling by car. You may not have a car, your car may not be up to travelling long distances or maybe it can't fit all of your group inside it – well guys, it's easy to hire a car!
Hiring a car has so many benefits, of course it solves all of the issues above that may have stopped you taking a car on your travels before but here are other bonuses that come along with it.
– It's cheap if you book in advance
– You can drop off the car at a different location than you started
– It give you the freedom to do what you want when you travel. You don't have to stick to bus, train or plane timetables. If you want to stop a day extra somewhere or visit somewhere that looks good along the way then you can do it.
– It's easy to figure out the insurance with the company so that you and your friends can share the driving responsibilities.
So now that we've figured out that it's easy, cheap and just plain common sense to hire a car when you're travelling around the UK let's take a look at the best places to visit.
The Lake District
The lake district is situated in Cumbria which is in the north west part of England. This picturesque spot is the second largest of all the national parks in the UK. If you love hiking and climbing then you will fall head over heels for the Lake District (hopefully not literally!). The main draws of this national park are the hill, mountains and also the lakes. Over 14 million people visit the park each year, make sure you are one of them!
Cornwall
This is my favourite coastal location i the UK. It's extremely popular but still somehow manages to maintain it's charm and fabulous quaint feel. Here you can find both great cliff side walks and also sweeping golden, sandy beaches. Head down to the most western point in the UK for a great holiday, there are plenty of Cornwall holiday cottages to choose from – so make sure you check them out before heading down to this amazing destination.
London
Ok so this might seem obvious but I had to put it in the list. When the sun is shining London is, in my opinion, one of the best cities in the world! You have everything here; history, architecture, world famous museums, the royal family, great shopping and a vibrant party scene. I love going back to London, it always reminds me just how GREAT the UK really is.