One of the coolest cities that I have ever had the pleasure of visiting is Barcelona. So much so, that I decided to write a little bit more about this beautiful place that I try to visit as often as I can.  It is definitely the epitome of Europe and is one of the most beautiful international cities in one of the most unique countries on earth. It truly has everything that you could imagine from relaxation and excitement to a wonderful history that is so unique. Here are six of the coolest things that you can do in Barcelona.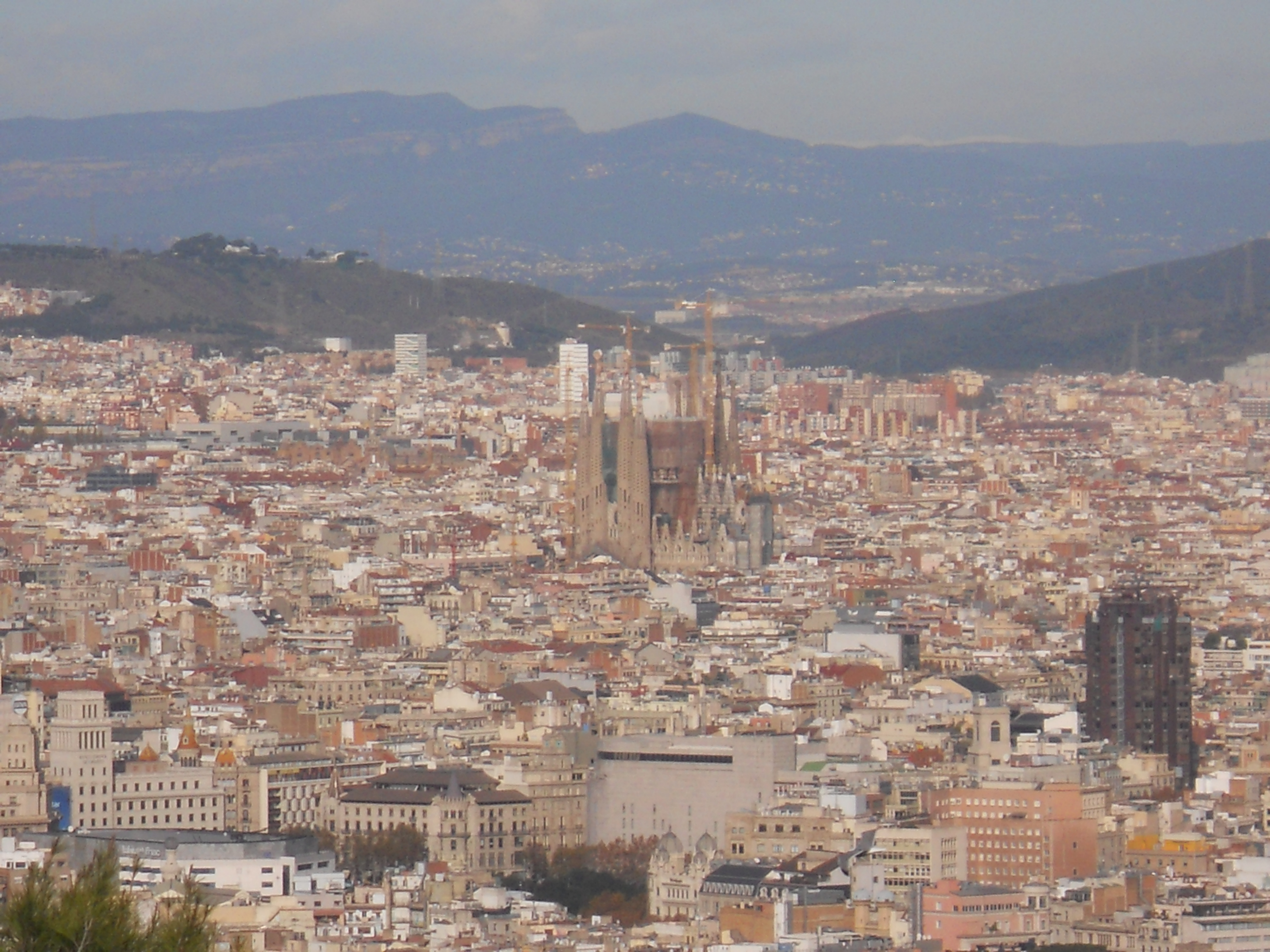 La Sagrada Familia
This is one of the most impressive pieces of architecture that I have ever seen in my entire life. I especially love the organic but geometric spires that protrude out of the Barcelona skyline. This place is equally as beautiful from the inside with arched ceilings and unique columns that you really can only see here. Gaudi spent over 40 years designing this masterpiece and to this day it still isn't complete and is constantly under construction. It is, however nearing perfection and it is still a marvel to see with its mixture of gothic and futuristic elements that you just can't find in any other religious building on the planet. I would highly recommend visiting here and it really should be at the top of your list of places to visit.
Make a little trip
One of the most perfect things about Barcelona is its central location, which makes travelling to some of the greatest places possible. You have more or less everything at your doorstep, so if you want to head to the alps you can go or head to southern France. You could make a day trip or take advantage of the fact that Barcelona is right next to the sea, so you can take one of the best ferries to Morocco or somewhere else exotic if you want as well. I loved spending a bit more time and being able to see things that I normally wouldn't think of doing otherwise.
Parc Guell
Visiting Parc Guell is another necessary stop on the Gaudi/Barcelona tour. The park is free which is always fantastic for any traveller. Walking through this park is like walking through a Dr. Suess book and it will all make sense once you see it for yourself. The ergonomics in the construction of the benches and tables look strange but are incredibly comfortable. All of the weird designs and structures make the park a great place to relax, walk around and spend an afternoon. If you're interested in Gaudi, you can also tour his house, which is in the park. You can purchase a combo ticket for that and a ride to the top of Sagrada De Familia at the church, so go there first!
Go to A Barcelona Game
Camp Nou is one of the largest stadiums in the world and is home to arguably one of the best teams in the world. Barcelona is a force to be reckoned with in European play with some of the top talent gracing its pitch every day, so this is an opportunity that you should not miss to see some of the greatest football stars. It really is electrifying to see players like Luis Suarez or Lionel Messi gracing the pitch. The atmosphere of this 100,000 seat stadium is truly something that you won't forget, even if you are not the biggest football fan.
See the Beach
The beach is the lifeblood of the city and you will find many people enjoying the cool waters and sunny weather that Barcelona has to offer. I spent (unashamedly) a good portion of my time there on my last trip and I will definitely be doing it again! There are so many also activities on offer like surfing and flyboarding that are particularly fun. If nothing else, sleeping on the beach all day is always alright by me.
Castle Montjuic
To get up to Castle Montjuic you have to take a cable car and then a steep hike. But it is definitely worth it. The Castle is a massive structure filled with history. As you walk around the palce you can dig into different rooms where you may find an art exhibit or a short film explaining the history of the castle and the area. There are also old cannon fixtures still on the ground that you can play with, pretending you're shooting it into the ocean. The views from the castle are also spectacular. This is a great way to spend a sunny afternoon.
In Barcelona you will find a wide range of accommodation. You will only have to decide if you want your hotel near the beach, on the outskirts in a quiet area where you can relax or in the heart of the city to enjoy it until the late hours of the "madrugada" of Barcelona's life.