Ever since my family and I pitched up at one of the campgrounds in Galveston we have been hooked on camping. Leaving the city for the vast space, fresh air and tranquility of nature is what most of us crave for a camping adventure. But if you're looking for a camping trip with some amenities available like toilets and showers, a national park campsite might be for you. So for a quintessential summer in the USA, hit the road with your camping equipment towards one of these great national park campsites: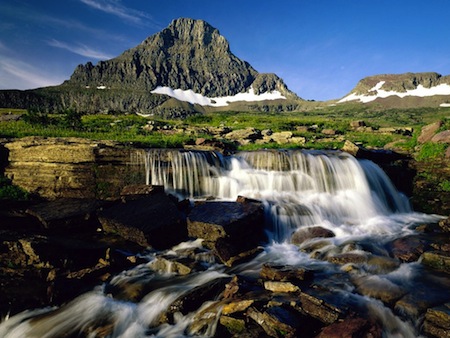 Glacier National Park, Montana
Glacier is known to the Native Americans as the "Shining Mountains" or the "Backbone of the World" for good reason. It's one of the most strikingly beautiful places you can choose to explore. Over 700 miles of trails wind through lush wilderness, alpine lakes and a rugged mountain landscape. Walk through glacial-carved valleys and marvel at the hundreds of species of birds, plants and animals in this gorgeous preserve.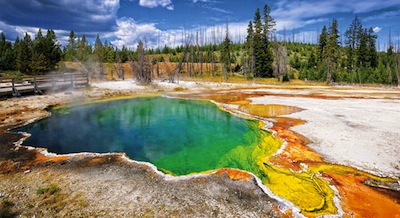 Yellowstone National Park, Wyoming
America's first national park is massive, spanning across Wyoming, Montana and Idaho. There are 12 campgrounds with over 2,000 campsites to choose from, but book early, especially in summertime. Yellowstone is known for its geothermal activity- it has the planet's most diverse collection of geysers, mudholes and hot springs. Don't miss Old Faithful and the geysers around it; it's the most famous of all the geysers in the park.
Grand Canyon National Park, Arizona
Camp at the Grand Canyon for an awe-inspired experience you won't forget. The canyon itself is 277 miles long, and about 4,000 feet deep. You can literally see 2 million years of geological history in the vast gorge! Plenty of hiking opportunities abound, where you'll also experience thousands of plant species and hundreds of animals. Stock up sleeping bags at Argos and sleep out under the night sky where you're so far from the city that the stars fill the sky.
Yosemite National Park, California
If you're looking for a camping experience with some of the comforts of home, bring your RV to Yosemite. The park's 10 campgrounds have plenty of space for RVs and trailers. They've also got bathrooms, fire pits and lockers. The park has excellent hiking through the gorgeous forests, where you can see unique rock formations, waterfalls and exquisite views of the California landscape.
Assateague Island, Maryland
Beach camping is a whole other experience in itself, and Assateague Island is the perfect place to do it. You can pitch your tent at an ocean-side campsite and enjoy the sand beneath your feet. Spend the days fishing, swimming, or relaxing on the beach. At drive-in campsites, you can actually drive your car right up to the site, while the walk-in sites are car-free but near enough to parking lots to be convenient. Don't forget the bug spray as the mosquitos arrive in hoards during the warm summer months.