Spain is a country of colorful cities, vibrant culture, delectable tapas and wine, incredible architecture- and that's just the start. With one of the richest histories and cultures in Europe and one of the most buzzing nightlife scenes you'll ever experience, there is hardly a better country to visit for an exciting holiday. Here are 5 places you absolutely must see: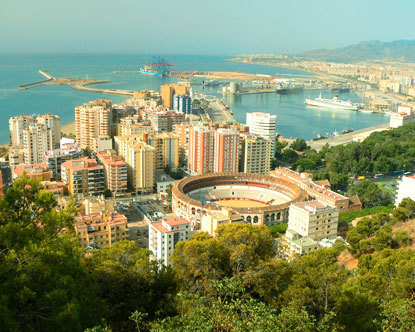 Madrid
You absolutely must visit the dynamic and exciting capital of Spain while you're here! There is just so much to here, from dining out and people-watching at the sidewalk cafes, enjoying a flamenco show, visiting the incredible array of museums or shopping for shoes. There are lovely botanical gardens if you're into enjoying nature as well.
Salamanca
It's an easy 2.5 hour bus ride from Madrid, and a young and thriving city home to one of the oldest universities in the world. Enjoy the impressive history and gorgeous medieval sandstone architecture in Salamanca, with cheaper prices than Madrid since it's a university town. The youthful energy also makes for a great nightlife in this city.
Barcelona
What an exciting city! Barcelona is part of the Basque country, so it has a different vibe from the rest of spain. The passionate city has excellent beaches, nightclubs, modernist architecture, walking tours… the list goes on. Rest in Barcelona if you're looking for a relaxed holiday, or hit the nightclubs if you're into partying. You can enjoy a concert at one of the city's many great music venues or take in all the artwork at the museums- Barcelons is Picasso's hometown, after all! Apartments in Barcelona are easy to find if you find yourself wanting to stay a little longer than the average holiday!
San Sebastian
This pretty little city in the north of Spain has got a little bit of everything: gorgeous architecture, fantastic beaches, thriving nightlife and some of the best tapas I've ever tried! A favorite pasttime in San Sebastian is to go on a "tapas tour" among all the various tapas bars that are open all evening. Grab a drink at the bar and sample any of the local specialties!
Consuegra
How about a trip off the beaten path? Would you like to travel among the quaint windmills of Spain, set high on a hill against the blue Spanish skies? Hardly any tourists know about Consuegra, so be one of the few to blaze the trail on the way to this idyllic town. It's another easy day trip from Madrid and you'll enjoy the beautiful scenery along the way.