Despite Paris being one of the world's most expensive cities, the idea of your bank account suffering a financial diarrhea when you hit Paris is not always certain. The love city has loads and loads of attractions that won't cost you a dime; in fact you can dedicate your whole trip to visiting free sites, that sound pretty cool doesn't it?
For some of the ideas of 5 free things to do in Paris you can.
Check out Art in Paris
You can check out art galleries, for instance admissions to the Louvre (Mona Lisa's home ) is waived every first Sunday of the month and on the Bastille Day (July 14). Guests under the age of 25 get in free on Fridays from 6pm to 9:45 pm. Be prepared though for long queues on free days but hey! This is where you get optimistic and opportunistic an open chance of hitting on that attractive ‪Mademoiselle and try your bad French! If you love fashion there are also free weekly fashion shows on the seventh floor of the galleries Lafayette. There are many aspiring artists in Paris who are more than willing to display their work for free.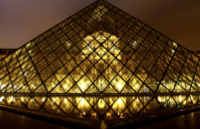 View Attractions
Scaling the Eiffel tower definitely has a price but it will cost you nothing to watch as it sparks each hour at night with awesome display lighting up the sky. The seine river is another free attraction that divides the city into left and right banks. You can also visit the Notre dame cathedral, the Sainte Chappelle walls and the place du tertre square at no cost also nice place to take those memorable pics.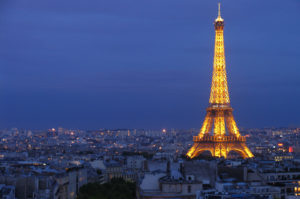 Visit public parks
Spend time and have fun in one of the city's many public parks like the park André Citroën, the square willette and d the jardin des plantes. The le petit nay organizes a game night every first Saturday of the month starting 7pm.Most games are suited for teens and adults but you will not miss something for the little ones. Watch free movies during the summer at the parc de la Vilette Park.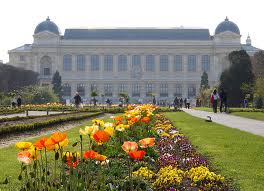 Go for Food and drink tasting
For all those who are big fans of free food and drinks(who is not?), Paris has  a lot to offer and talking of free drinks I think this is one place id rather live for the rest of my life. The le grenier serves complimentary couscous on Saturday nights from sept- April from 7pm while the le tribal café does the same on Fridays and Saturdays or free moules frites every Wednesday and Thursday. At the Marché des Producteurs de Pays market, expect free tastings when you go to shop for your cheese, nuts or mushrooms.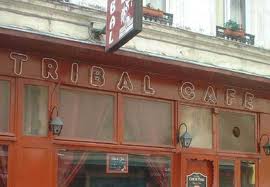 Spend some time outdoors
There is so much to see for free; ranging from Pere Lachaise cemetery which has an online virtual tour to the Montmartre cemetery to the Montparnasse cemetery.  Aside from the land of the dead, you can also visit the place des Vosges, the oldest square in the city and the jardin du Luxembourg which is a breathtaking landscaped garden.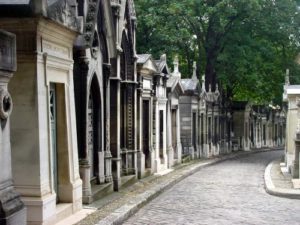 Now you have the ideas just be more creative and make your experience unforgettable. So mo more lazing in the house let's get packing even if it's just a weekend break in Paris, you'll have the time of your life. There are lots of ways to make your stay more comfortable, and a luxury apartment or the like will definitely help. Using a service like Wimdu instead of normal booking agents can make all the difference, give it a try and kick back in luxury!