Okay, so you've had a good time in the USA and now you're moving onto England, you've heard everything there is to know about Stonehenge… you're probably already bored to death of Buckingham Palace before you've even seen it and you can recite the history of Edinburgh Castle by rote. The UK is a land filled with magnificent tourist attractions which are known throughout the world and we don't dispute that for a second, but sometimes the real joy of travelling actually comes from the little things; the quotidian. Here are five every-day British experiences which we believe to be essential itinerary items for any traveller visiting the UK: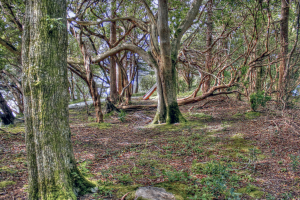 Walk through an ancient woodland
From Yorkshire to the Home Counties, the UK is speckled with beautiful stretches of ancient woodland. In a nation famed as the cradle of the Industrial Revolution, it's quite magical to wander through woodland glades which offer a glimpse of the way Britain was just a few hundred years ago. You'll feel like you're in Westeros!
Play some bingo!
There's nothing quite so quintessentially British as a good, old-fashioned game of bingo! Try to track down a bingo hall – most towns and cities in the UK have several to choose from – and play along. If you're not sure of the rules, take a look today at an online bingo site and get some practice before you touch down in Blighty.
Play conkers
This one applies to autumn visits only… The game of conkers is a time-honoured playground tradition throughout the UK, and encapsulates the British spirit of quiet competitiveness. To those of you who are unfamiliar with the game, it simply involves boring a hole through a mature horse chestnut, attaching it to a piece of string and then using this to attempt to break your opponent's conker. Players take it in turn to swing – just be sure to watch out for each other's hands!
Have a kick about
Soccer, or simply 'football' as the Brits know it, is the UK's national sport. Have a kick-about in a local park using some trees or jumpers as goal posts – you may well find that some of the locals will invite you to join their own games!
Talk about the weather
Discussing the weather with strangers is a peculiar and near-ubiquitous interest of the British. Broach the subject with a local – preferably an elderly local – whilst waiting at a bus stop and you'll experience a taste of the most classically British conversation there is.