Time to venture further afield folks, check out 5 countries you should seriously consider going to this year!
ITALY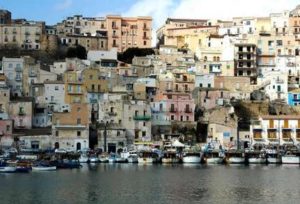 Calling all chocolate lovers! For anyone who loves and enjoys their chocolate there is an amazing place in Italy called Turin. Turin, Italy produces about 60% of the countries chocolate and celebrates with a 2 week chocolate festival. The best part is that you can participate in the chocolate festival and not feel guilty as you trek all around the area to enjoy its beauty. Part of your trekking can even consist of utilizing a "chocopass" which entitles you to 10 free samples of various chocolates and discounts in the town; even if you aren't there to participate in the festival. Turin is known as the "Capital of the Italian Alp" so you can be sure it will give you an amazing view from a perspective you can't match anywhere else. The Sentiero del Re is a trail that travels from Valle Orco to Lake Ceresole and gives the slightly more experienced backpacker a beautiful view. Less experienced backpackers can enjoy trekking the smaller trails offered throughout the area or simply enjoy touring the city on foot.
Switzerland: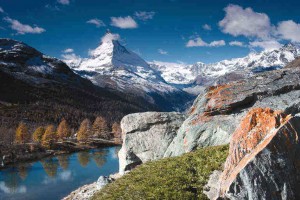 If you're looking for an extreme backpacking experience you might be interested in hitting up Interlaken, Switzerland. Here trekkers are known for enjoying some extreme sports such as snowboarding, glacier bungy jumping, river rafting, paragliding, and so much more. Check out Thomas Cook Vouchers for special deals to prepare for your backpacking event; giving you discount codes and tickets for everything from the right shoes to the athletic gear you need for your trip. Of course there's always something listed to get you great prices on hotels and flights too.
Senegal: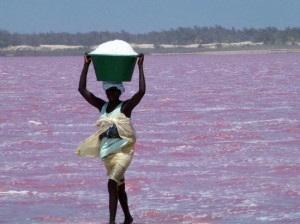 If you're looking for a combination of fun and city action mixed with the beauty of nature you may want to take flight to Dakar, Senegal. You have a combination of gorgeous beaches on one side of Dakar with gorgeous thick forests on the other side. You can sun your buns or trek your booty off and spend the night enjoying a quiet evening under the open sky or enjoying some great night life in the urban developed areas that boast a multitude of clubs, open markets, and a variety of restaurants. The island is known for its slightly dark past of being used for transporting slaves to the United States back in the day so you can also get a taste and feel for its history. The beauty is unbelievable and the prices are affordable. This island gives you the best of both worlds; wild life and beauty from the natural beauty of the island itself to the wild life and beauty of a city that's packed with tons to do 24 hours a day.
Nicaragua:
Feeling like being a beach bum? Grab yourself some Thomson Voucher Codes and head to central America, it's time to place an order for a new swimsuit because backpacking to Big Corn Island, Nicaragua should be on your list! A whopping $5 will buy you a hut on the beach and when lobster season is in you can catch a meal of amazingly fresh lobster for less than $10! Talk about a budget loving backpacking journey. Don't worry many of the locals speak English also so you can usually find someone to help you out as you find entertainment from the beautiful beaches snorkeling, fishing or taking in some scuba diving. Need a little touch of "Americana" added on? Baseball is one of their biggest and most favorite sports so you can most likely fit in some time to sit and watch a game for generally under $5 too. If you're looking for beauty, experience, and all on a budget this is a backpacker's paradise.
Croatia: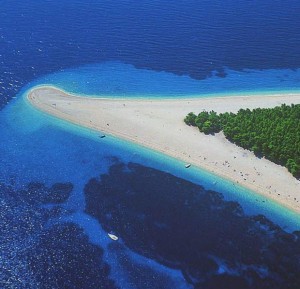 If you're looking to backpack in a city that never sleeps you don't have to travel to New York City. Zagreb, Croatia is open 24/7 and offers a backpacker's paradise if you're the party type. An array of themed clubs will wow you from the strange to the eclectic and everything in between. A beer can cost you as little as $2.50 if you're looking to relax after a day of walking all over. If you've had enough of the big city action you can slip away to Lake Jarun to relax. A manmade beach, it truly does offer a touch of just about everything from night clubs to relaxing places to sit in the sun. Add on an amazing array of beautiful architecture that stems from medieval times to 21st century skyscrapers. You'll never be bored here.