You have probably gone through all kinds of guides in regards to clubbing in Ibiza and that is fine but how the hell are you supposed to afford all those 'must do 'expensive clubs? Why lie, Ibiza holidays can be a very costly affair and to get the most of it, you must know what is worth spending your cash on (not just be swayed by the cute club promoters!); and trust me they are smooth talkers. If you are looking for an unforgettable Ibiza experience, here are some clubs to sample: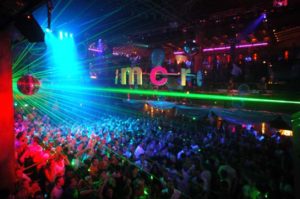 CLUB PRIVILEGE
Talk of a super club and Privilege is the crème de la crème, worth spending your cheddar in. Apparently it is the biggest nightclub in the world (you check with the Guinness book of records if you don't believe it!) and has hosted big performers from P.diddy to Madonna. The nightclub that lies between Ibiza and San Antonio has unique features like a 25 meter high ceiling and a swimming pool. Don't worry about feeling squeezed here because the club can comfortably host 8,000 partygoers.
CLUB PACHA
This is your ultimate party club and you cannot go to Ibiza without getting down at one of the world's most famous joints. The club is open all year round and you will get jiggy to the mix of only the best djs there are including the famous Pete Tong and David Morales. Beware though that the club is very pricey but if you are looking at nothing below VIP treatment then look no further.
BLUE MARLIN
This is the kind of club that is worth saving every penny for. It is without doubt the best beach club in Ibiza. If your kind of fun is to party on the beach, watching the beautiful scenery and mingling with gorgeous people then you haven't seen anything yet if you haven't been to the Blue Marlin! The club operates both day and night so you can just relax in the sun the whole day as you wait to hit the party at night. The dress code changes though, so don't think those pink speedos will be ok for the evening gentlemen.
CLUB SPACE
Best global club was what it was described as at the international dance music awards in both 2005 and 2006. It is usually filled with party goers from all over the world and you might just bump into a few celebrities here. It is conveniently located near the airport on the outskirts of Ibiza town, perfect for that early morning flight.
CLUB AMNESIA
The name itself warns you that if you party here you might not remember what happened the previous night. It is for those who hit the club late in the evening because it doesn't kick off until around midnight but you will party till dawn. Visit on Thursdays for the famous cream parties but have your credit card in hand, this place isn't cheap.
There you have it, all the clubbing info for Ibiza holidays, grab your whistle and glow stick and get ready to cut loose. The island is popular for months, but the summer season has to be scene to be believed. Stay safe folks!