Booze time folks! Melbourne has been known for its hidden clubs and small bars. There are hundreds of them out there and, increasingly moving out of their traditional home in the city and slowly setting up in the suburbs. The fashion changes quickly and bars are going to the trend cycle as well. It was very hard for us to narrow the best bars in Melbourne but we did and we hope you would like them too!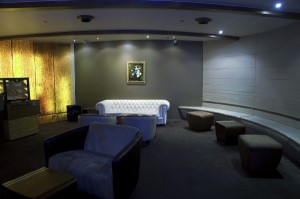 Bond Lounge Bar
The Bond Lounge Bar is located in the heart of Melbourne. This New York style bar offers a captivating list of cocktails. It is also situated close to hotels and theaters and this is a perfect place to have a few drinks before heading home from the theaters.
The Melbourne Supper Club
The Melbourne Supper Club offers a winelist longer than your arm, it has some great classic cocktails and snacks and offers some excellent vistas of Parliament house. The set up is awesome, with a long room full of atmospheric couches, old school armchairs and battered floorboards all making you drink more while you kick back with its last century ambiance.
Red Hummingbird
The Red Hummingbird is a popular place with good reason and can get pretty crammed on weekends. It's a cool spot by any standards but what really sells this place is its roof terrace where people enjoy drinking through sunset. The considerable charm of the main bar area has impressed customers with its banquettes and mirrors and the drinks are seriously good with cocktails made from fresh fruits and juices with a great selection of wine and beers.
The Carlton Hotel
The Carlton Hotel was entirely transformed 6 years ago. Understatement and minimalism were not clearly the guiding principles behind the re-design here! This place has above average cocktails with plenty of Australian and international wines. Its identikit urban design has infiltrated bars all over the world and deserves an applause for really creating its own statement of style.
The Long Room
This New York inspired bar in the George's building is huge. It serves proper cocktails, plus a plentiful array of wine and beers. Food-wise, they serve exemplary sushi or Spanish delicacies in the tapas bar.The place gets rammed on weekends when Melbourne's finest DJs are called in to fill the room with music. The name speaks for itself, this is one Long Room for partying.
5 bars to get your blood pumping and you head spinning, it's about time you found some flights to Melbourne and joined the party, don't ya think!?