Just to avoid any confusion here, Corsica is a French island found in the Mediterranean to the south east of France's mainland, although they have a lot more autonomy than any other of the 27 French regions (sorry to offend any Corsicans with that little statement!).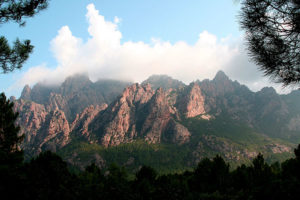 Regardless of the politics, Corsica is the definition of a quaint island paradise. It's an awesome place to escape the madness of your backpacking trip across Europe (which I'm currently on, tired but loving it), and there's still plenty of things to do in Corsica to keep you more than occupied. Corsica is not normally on people's hit list, and it's a real shame. You can easily jump on a boat or a cheap flight , book a holiday villa in Corsica and realyy recharge before you hit the road again.
Here are the 5 best things to do in Corsica, though:
1)   Party in Porto Vecchio:
This is probably the sexiest town in all of Corsica, and it's the place to be seen come evening time. Before hitting the town though, explore the Old City, grab a coffee and watch the world go by. When dusk comes though, Porto Vecchio comes into its own and you won't wanna be anywhere else on the island. Put the flipflops away for this one folks.
2)   Explore Ajaccio:
The Corsican capital is certainly more than just the political centre. Found on the west coast of the island, Ajaccio is the place where the Italian and French influences clearly have met, especially with the archectiture and cuisine. Check out the beautiful cathedral and snack at the local market, before going to chill by the harbor at dusk. Perfect.
3)   Adventure time in the Bavella Mountains:
Even if you're using Corsica as a place to escape the never-ending backpacking activites, sometimes it gets boring lounging around in paradise. If so head to the Bavella mountains, there are marked hiking trails, great mountain biking and awesome rock pools to rinse off that hard earned sweat Enjoy.
4)   Hit the Beach:
Corsica's beaches are world famous, and it's easy to see why. The beaches are packed with soft sand, and the island waters are crystal clear. There are lots of activities available too and the snorkeling is excellent. If you're a scuba nut, you can even get your fix here! In the north Miomo beach, Tamarone beach and Pitracorbara beach are the main draws.
5)   Wine tasting in Corsica:
Come on, you're on an island, hitting the glass is almost compulsory isn't it?! In Corsica, wine tasting is very popular but it's a little pricier than the mainland. Still, you can get a decent tour for around $30 which is pretty fair. Just remember to spit it out, or not.