Traveling to Australia is a dream for many since the region is packed with charming attractions suitable for touring. Whether you want to go hiking, camping, surfing, wine tasting, or sightseeing in the city, the options are broad.

Only an hour down the road from Brisbane, Gold Coast is a metropolitan that is famed for its surfing spots, long sandy beaches and nightlife. Gold Coast is known to be Australia's Las Vegas and is loaded with attractions and activities that make your trip worthwhile.
The Gold Coast is a key destination for bucks and hens parties. These parties usually call for a little naughtiness, but keeping everything calm and clean is also okay. Here is a list of the best bucks party ideas to celebrate your weekend in Gold Coast and keep the party trip glitz and glamour: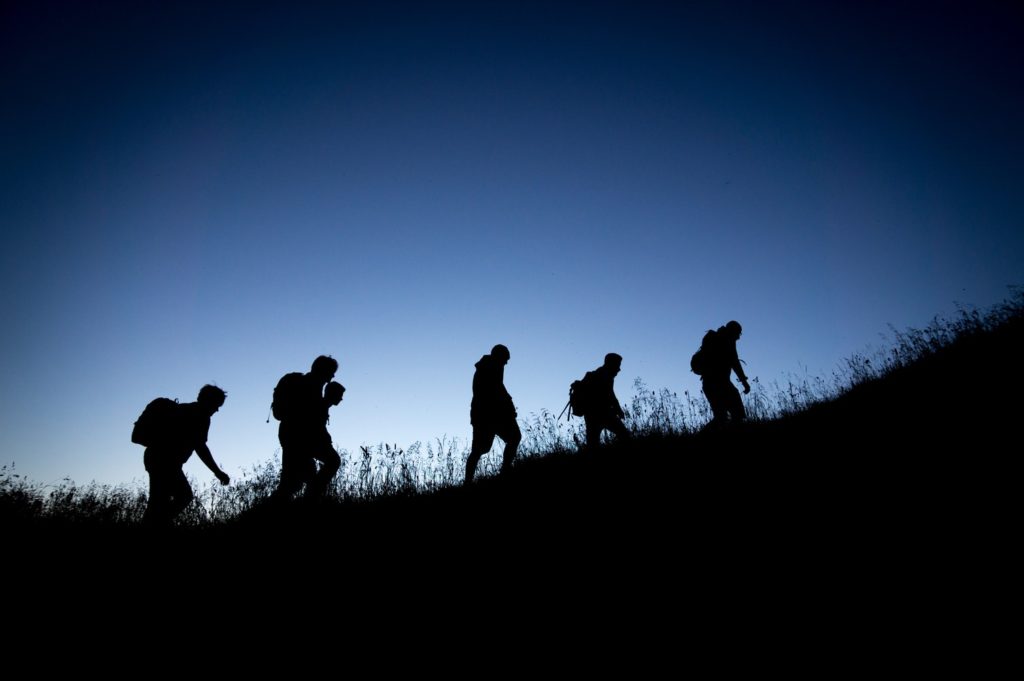 1. Hiking
You can also bond with your friends on a normal hike in Gold Coast. There are many places in Gold Coast for such adventures, and the most important would be Mount Warning.
Many people like to climb this mountain over the night with a bottle of champagne to celebrate their achievement when they get to the top and watch the sunrise together with a group.
Other great hiking grounds in Gold Coast include Killarney Glen and Apple Tree Park.

2. Outdoor/Indoor Camping
There are many places in Gold Coast where you can camp outdoors. Gold Coast is rich with natural wonders. It is a perfect place to getaway from city life. You don't need a camper van or caravan, just a tent would be fine.
But if you're a camping newbie, worrying about your ability to survive in the bush. Or, you want a more private camping indoor where you don't have to worry about your camping neighbour. It is possible to rent a house and hire a stripper to add some excitement to the party.
The rentals will offer the privacy, space and amenities of a regular home. You will be able to jump into the pool whenever you wish and can even enjoy some fun activities like beer pong.
Before booking an outdoor camping site or a vacation rental, be sure to inquire about their policy about bucks parties. If you break too many rules, your night may end prematurely, and you will be left with negative memories of the night.

3. Beach Party
Beach parties are some of the most popular Gold Coast bucks party ideas. The area has many sandy beaches that could be used to host these parties.
Being an Australia coastal region, you should remember to carry your surfboards. If you don't know how to surf, you should at least look like surfers to blend with the locals.
The best beaches for bucks parties in Gold Coast are Mermaid Beach, Maid Beach, and Surfer's Paradise.

4. Deep Sea Fishing
Depending on the weather, deep sea fishing can be an excellent activity for your bucks party. In poor weather, you can consider cruising and fishing the broad waters of Gold Coast.
It is essential to choose a charter that is highly knowledgeable about the local waterways and seasonal fish habitats.
Unlike the other activities on this list, deep sea fishing will best be carried out early in the morning. You should follow the instructions of your guide to the letter as that can help you land a big fish.
Such moments will be cherished forever. You should make sure you get some videos of the activity.
5. Gentleman's Club
Going to a strip club tops the list of the best bucks night ideas in Gold Coast. This place is specifically famous for its glamorous nightlife. Traditionally, bucks parties have been known to have some element of naughtiness, and gentlemen's clubs in Gold Coast can provide just the right amount.
The most popular strip club in the area is the Hollywood Showgirls at Surfers Paradise. This club is actually highly-rated in Australia and the entire world at large. The club has special packages for bucks and hens nights, and these include special luxuries like transport by limousines. Other great strip clubs to check out include Players Showgirls and Toybox Showgirls.
Strip clubs in the area are highly rated internationally, so you can expect to enjoy the entire experience. Also, as mentioned earlier, if you prefer, you can consider having an indoor party by the beach with Gold Coast's topless waitress of your choice.
Conclusion
There are many great bucks party ideas in Gold Coast. The list above summarises the best activities you can engage in, but it is in no way exhaustive. You can combine any of these suggestions to create a bucks party trip in Gold Coast that will be remembered for a very long time. Other great activities in Gold Coast that we did not mention are ATV quad biking, shooting clay pigeons, and combat adventure.