For a lot of people, travelling is a big life goal. I've lost count of how many people I've met that wanted to travel the world after retirement (or even before!). There's just so much variety out there to experience, from food and language to clothing and beliefs. One of the things which people love are landmarks and important sights. When visiting a big city, these are particularly notable things to see.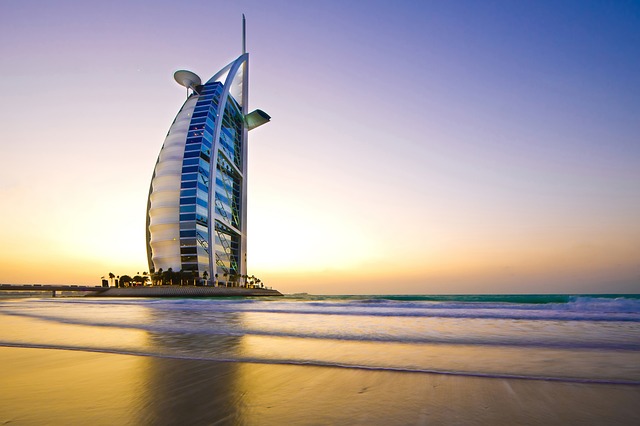 Dubai is a big city just like that. Of course, it's also a very busy place which carries a high intensity into both work and play – something that can make it difficult to get around if you're there for business rather than vacation. Still, thanks to modern travel and time-savers like grocery delivery, you should be able to fit these 5 landmarks in with a bit of planning.
Burj Al Khalifa
The Burj Al Khalifa is the current tallest building in the world. Visitors can experience a presentation on the building itself and are able to use express elevators to reach the top floors. Not for those who fear heights, the top floors of the Burj Khalifa are said to give an absolutely breath-taking view over the Emirates and the Gulf Ocean.
The Gold Souk
The Gold Souk is famous worldwide for a number of reasons. You can buy high quality gold in a massive variety of designs and at decent prices. The gold sold on this souk (market) is sourced from all over the world. It isn't just gold either, there are all kinds of precious metals and jewels on offer here. One of the things which appeals to many westerners is the ability to haggle on prices. This allows for some incredible bargains over buying back home.
Dubai Museum
Al Fahidi fort is Dubai's oldest building, having been built in 1799. Nowadays it functions as a museum and holds some ancient items from the surrounding area, including maps, tools and weaponry. Entrance is cheap too and let's face it, how many times do you get to walk around a fort AND see museum artifacts?
Burj Al Arab
Still one of the world's tallest hotels, the Burj Al Arab is worth a visit for the beauty of the structure alone. This eye-catching hotel is one of Dubai's most famous buildings and has featured in a number of music videos and movies. The design resembles the sail of a ship and the interior is also stunning. An interesting fact about this building is that it took longer to create the man-made island it stands on than it did to build the actual building.
Dubai Miracle Garden
This is the world's biggest natural flower garden and includes other attractions inside, such as a butterfly park, aromatic garden, and wandering birds. There are a number of structures and statues created purely from flowers, including an Airbus A360 which is the world's biggest flower structure. Enjoy this unique experience from October – April, as the garden is closed during the hottest months in order to protect the flowers and maintain the best viewing experience possible.