If get burnt to a crisp in the Mediterranean sun, while nursing a hangover, and ogling hot Portuguese bodies doesn't get you going then you don't deserve to be traveling and I'd very much like you to stop reading. Thank you.
For everyone else, it's time to start dreaming about strapping that backpack on again cos Portugal is calling, the flights are cheap, there's great car rental companies in Faro and elsewhere, the sun is heating up and the beaches are waiting.
I'll be there in 2 months, and in an unapologetically self-serving manner I've researched the best 5 beaches in Portugal, all of which I'll be burbing my white Irish ass on. So here we go folks, the top 5 beaches in Portugal:
1)   Vila Praia da Ancora, Costa Verde
Portugal's 'green coast' stretches all the way from the Spanish border to Porto. The waters can be wild, especially off season so it's great for windersurfers and surfers alike. In the summer, the sunbathers find Vila Praia Da Ancora the top spot, with calm water and gorgeous crystal clear waters.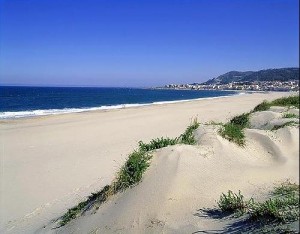 2)   Praia da Caparica, Costa de Lisboa:
An easy day trip from Portugal's awesome capital, Lisbon, Praia Da Caparica has over 30km of beaches waiting us. High season may get a little crowded, but they Portuguese are a bloody good looking bunch, so I don't see that as a problem so much as a perk.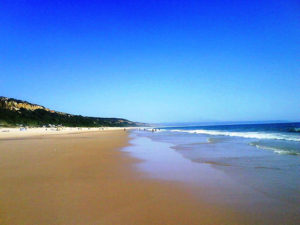 3)  Cascais, Costa de Lisboa
This is where the Lisbonites escape for the weekend. 20 minutes walk from the main town of Estoril is Cascais with beautiful calm water, fine sand and no horrible resorts to ruin it. If you want a day trip from Lisbon, you've just found it.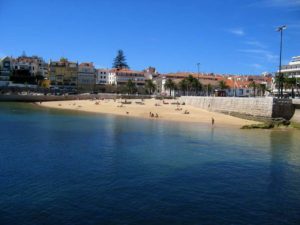 4)  Praia da Rocha, Algarve
Portugal's most popular coast is nothing short of awesome, the clear, azure blue waters couldn't be calmer and the sand couldn't be softer but the beaches can get so packed it's tough to enjoy. But that's why we're here, Praia da Rocha will only have a fraction of the people there. Enjoy.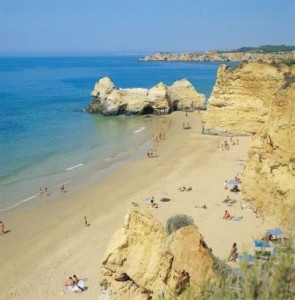 5)  Porto Santo, near Madeira
Madeira is famous for it's acute, sharp cliffs and rougher water, so it's time to go further afield. Less than 80km away is Porto Santo which has a perfect, secluded beach just waiting for adventurous people to discover it. It's only reachable by cargo boat (yes!) or plane, and the island only has a scattering of shops and restaurants. Yes please.