We love a good festival at Aspiring Backpacker and Las Hogueras De San Juan Festival in Spain (or Bonfire of Saint John in English) is one that's on our radar. It's celebrated around St John's day eve (usually from 20th-24th June) throughout many cities in Spain. However, the biggest festival is held in Alicante, and it looks amazing.
A quick background about the festival is that it celebrates the arrival of summer; in which people would used to go and have a big festive dinner on June 23rd evening before lighting bonfires and dancing around them from midnight onwards. Other things would ensure such as setting off fireworks and having a swim in the sea, not at the same time of course (although I'd probably pay to watch someone do that!). This happened for many years and in 1928 the bonfires of San Juan were formalised in the constitution. The festival founder, Jose Maria Py decided that Alicante needed a festival, and so combined the bonfires with a Valencian tradition called 'fallas' – a making of enormous cardboard / wooden figures. So these are all made and parade and then, on the final night of the San Juan festival, are thrown on the massive bonfire.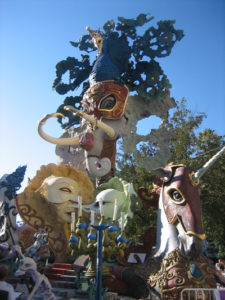 Fast forward to 2012 and the festival is fast approaching. The festival begins on June 20th (Wednesday) and runs to June 24th (Sunday). You'll be able to catch them setting up the massive bonfires, and the cardboard figures which will fill the streets of Alicante. The large tents or 'barracas' are put up too where there will be a lot of dancing inside, and food to be eaten. Also, everyday at 2pm (20th-24th) there is a firework display in the Luceros square – just don't forget your ear plus as they have some pretty loud firecrackers and rockets going off! The finale at midnight on the 24th June sees all bonfires across the city being set alight, with everyone partying, singing and dancing the night away.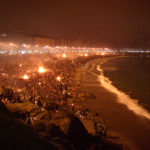 It's the English equivalent of Guy Fawkes night in the UK (more on that another time) but over a few days, more celebrated and generally speaking more fun 🙂 It's easy enough to get to Alicante, you can get a train, bus or get a cheap hire car at Alicante airport, so make sure you get your bums over there for it. June is usually a great month in Europe so expect the weather to be sunny which will go hand in hand with the fantastic atmosphere.
If anyone is going there this year, give us a shout in the comments below – we'd love to hear your take on it.
Enjoy boys and girls,
Duff