When backpacking around the globe, many will skip over many casino destinations because they would rather not put up with the casino crowd.  If you make the same decision, you are doing yourself a disservice.  Below we give you four reasons why you should consider visiting casino destinations.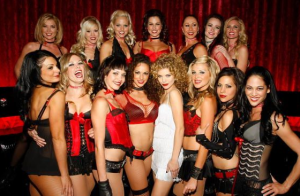 More Than Just Gambling
Just about every major casino destination has much more to do in the area than just casinos.  Las Vegas for example is mainly known for their casinos and their world class shows, but there is a lot more to do in the area.
For example, did you know that Las Vegas has a zoo with tropical climate wildlife?  In addition, did you know that just 30 minutes outside of the area, there is a world class vineyard?  Probably not, because all you ever hear about is the gambling in the regions.
Outdoor Activities
Just about every casino destination has plenty of outdoor activities for tourists.  Enjoy fun and sun by the day and casino gambling at night.  Las Vegas has attractions such as the Grand Canyon and Mt. Charleston nearby.
Atlantic City has the boardwalk and numerous beaches within walking distance of the casinos.  Do we even need to point out the activities of the Bahamas?
Always a Deal
A great thing about casino destinations is that there are always deals available.  The off-season is a great time to score some cheap gambling getaways with some locals offering discounts of up to 50 percent or more.
Atlantic City and Vegas both are famous for giving away free nights at their properties during the off-season, the same types of rooms that will cost you upwards of $100 or more during the regular season.
You Never Know the People You Will Meet
Casino destinations at times become their own little diverse nations with visitors from all over the world.  You will often find locals from the areas of your destination but also folks from around the world looking to try their luck.
The great thing about these getaways is that you all are there to get away from the norm of everyday life and to have fun.  Meeting people from diverse cultures of the world is an added treat that can create extra memories for your trip.