A city buzzing with life, Naples is a cultural heart of the south of Italy and a perfect jumping-off point for visiting the breathtaking Amalfi Coast. Here is where you'll find Italian culture at its most colorful and vibrant! The list of things to do in and around this city could go on for ages, but here are some things you must check off: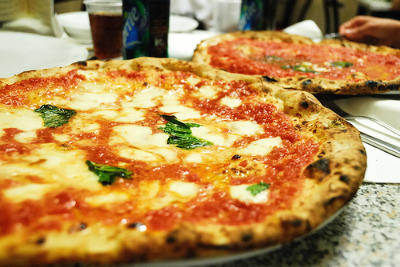 Eat the Perfect Pizza
Naples is the home of pizza, plain and simple. Everyone knows Italy has the best pizza in the world, and I'm here to tell you that Naples has the best pizza in Italy so… you can do the math! Here, you're never far from the crackling wood and delicious aromas rising from a pizza oven, so don't even think about resisting that temptation. Sample the authentic varieties of pizza napoletana marinara, (pizza dough with tomatoes from the slopes of Mount Vesuvius, garlic, oregano and olive oil) and pizza napoletana margherita (similar but with buffalo mozzarella and basil.) You'll think you've died and gone to pizza heaven…just trust me on this one. And it will be impossible to eat pizza anywhere else, ever again. Don't say I didn't warn you.
Visit Pompeii and Vesuvius
History lovers will be in seventh heaven on a visit to the ancient ruins of Pompeii. The city and many of its inhabitants were preserved incredibly after the eruption of Vesuvius and the archaeological sites are absolutely fascinating. It's an easy train ride from the Central Station in Naples; simply take the Circumvesuviana train straight to Pompeii station. In summertime it's incredibly hot so bring lots of water and do expect crowds during the high season.
Explore the Religious Sites
While in Italian cities, it can be absolutely breathtaking to wander through the massive cathedrals and duomos constructed centuries and centuries ago. Marvel at the art and architecture of these beautiful structure. Naples is full of gorgeous cathedrals and churches; make sure to visit the Duomo di Napoli, the main cathedral in the city.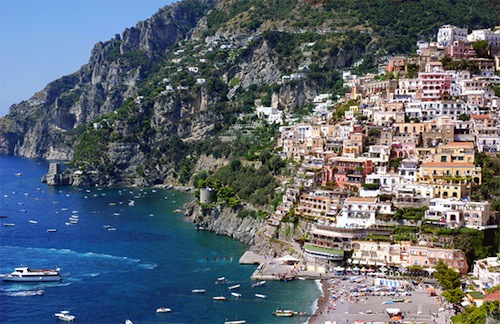 Day Trip to Sorrento and Capri
Many people come to Naples just to visit the Amalfi Coast. A trip to Sorrento and Capri is definitely a must-do on any trip to this region of Italy. You can take the Circumvesuviana (the same train to Pompeii) and get off at Sorrento, the last stop on the line. There's a cute beach town with tons of shops, cafes and hotels- make sure to try the local limoncello, a liqueur made from Sorrento lemons. From Sorrento, you can take a hydrofoil to the island of Capri. There, you can either opt for a tour of the island or just explore on your own. A visit to the famous Blue Grotto is absolutely incredible; it can be a bit crowded during summer months but if you go during the off season it's perfect. You can either base your trip in Naples and do day trips out to these coastal spots, or book a hotel on Sorrento or Capri. Splurge on yourself a little bit- if you search for Online Exclusives – £50 off bookings at Just Go! Holidays then you'll have extra cash left over to book that dream holiday on the Amalfi Coast.